Not long ago, while visiting family down south in the lush, low mountains of Germany, I spotted a cluster of sweet woodruff in the woods. The ground was covered with it, bright green fans of star-shaped leaves bursting with clusters of tiny white flowers. I plucked a leaf and crushed it between my fingers, inhaling its herbal scent, then snapped it up between my teeth, surprised by the tingly punch of cinnamon that pricked my tongue. It was then I remembered something about woodruff's toxicity – the coumarin that lends it its sweet, grassy fragrance is also moderately toxic to the liver and kidneys. And I couldn't quite remember if fresh woodruff was one of those things you weren't supposed to eat. So I spat out the remnants of crushed leaves, still feeling the warm prickle on my tongue. Mother, I promise someday to stop putting unidentified foods from the woods in my mouth.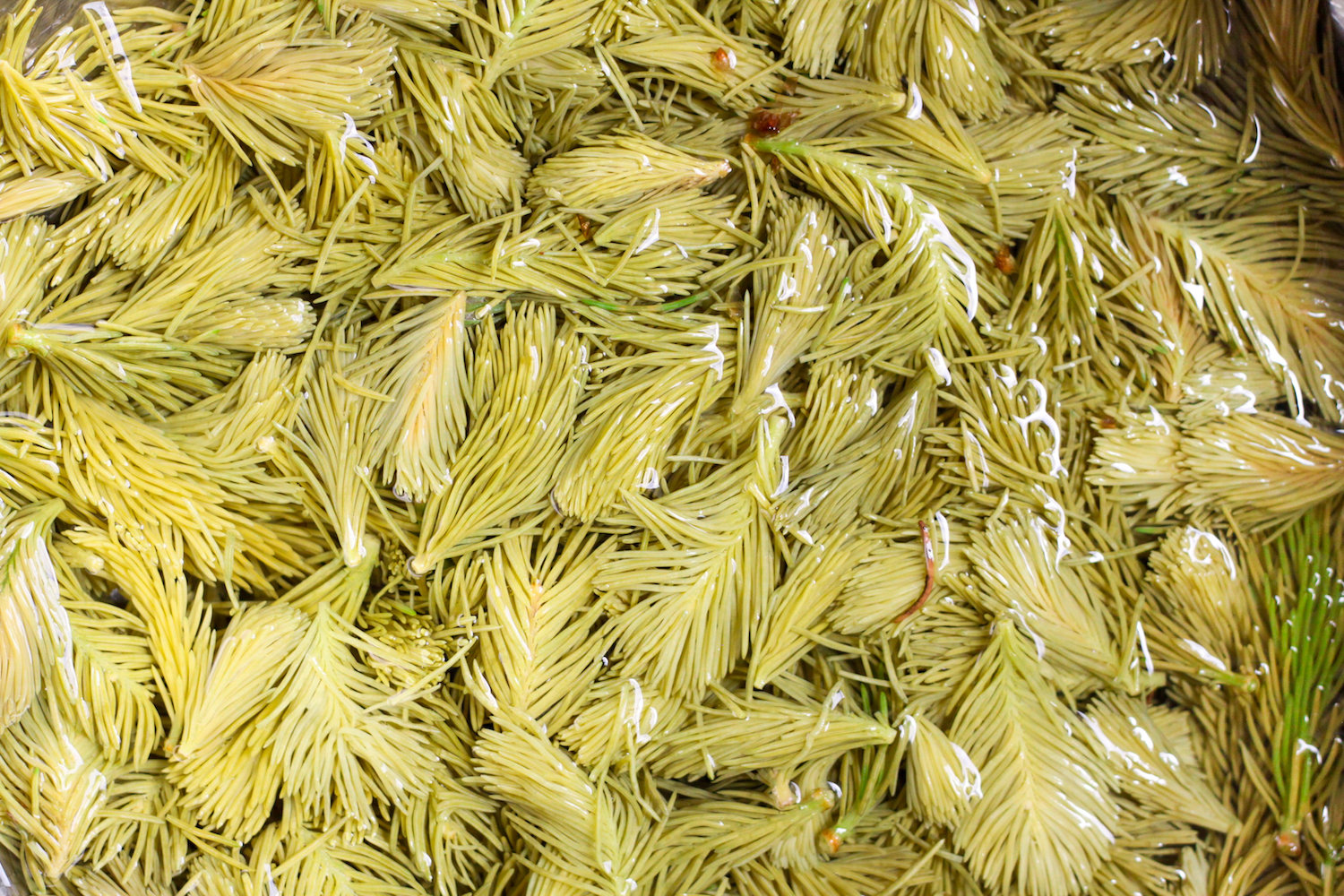 Sweet woodruff – or Waldmeister, as it is known in Germany – had been on my mind since sampling a craft-brewed Berliner Weisse topped off with a cap of woodruff syrup the marshy color of a toad's back.
A sour, cloudy white beer, Berliner Weisse is mainly a summer beverage, and people in Berlin drink it doused with a too-generous shot of garish-colored syrup. Red is for raspberry and green is for Waldmeister, but both taste the same – loud, sugary, and thick. The drink has fallen out of favor, especially with the younger generation. It's too artificial for our coolly understated tastes. And so I was surprised – but maybe not too surprised – to find a stand at a local craft spirits festival serving the "real" stuff: Brewbaker Berliner Weisse with home-brewed sweet woodruff syrup.
It was nothing like its neon twin – a backwoods relative who scoops the potato salad out by hand at the family picnic. » Continue reading this post...