Eat Me. Drink Me. Goes to the Movies: Philly Roll
February 23, 2016
I'm never quite sure whether the Berlinale is pure torture or if that torture isn't tempered with an edge of pleasure. I do always seem to miss it when it's done. For a week and a half, we wake up at 5:30 in the morning, dragging our unkempt, sleep-deprived bodies through the chilly Berlin dark to spend hours waiting in line with other unkempt, sleep-deprived people. We pick up reams of tickets and spend the days sprinting through all the city's theaters watching films – many bad, some bizarre, others baffling. It's a rare film that has it all – a good story, believable acting, a beginning, a middle, and an end.
Of this year's 22 films (a few shy of last year's 28), four were good, four were bad, and the rest were middling, clunkers earnestly attempting to fly, good ideas with bad execution, stilted acting undercutting interesting stories, tired stories propped up by excellent acting. Of all the films I've seen so you don't have to, War on Everyone and Alone in Berlin are at the top of the list. For a story whose real-life stakes were so incredibly high, Alone in Berlin manages to have none. By the time the couple is executed (surprise!), the only thing that moves you is how Daniel Brühl, a German, has managed to sound like an American speaking with a German accent for two whole hours. And War on Everyone, well, unless you enjoy watching people be offensive while suffering under the illusion that they're being ironic, don't waste your time.
But let's not dwell in negativity. The two best films I saw this year were miles apart in theme and temperament. Goat is a frightening, dark, and layered look at brotherhood and belonging (set at an American college fraternity). Strike a Pose is a documentary that tells the story of Madonna's Blonde Ambition tour backup dancers. It's a little bit about the tour, a little bit about Madonna – but more than anything, it's about courage and hope, honesty and finding peace.
Though opposite in nearly every way, what these two films share is storytelling and focus. They're compelling to watch, know what they want to say, then go about saying it.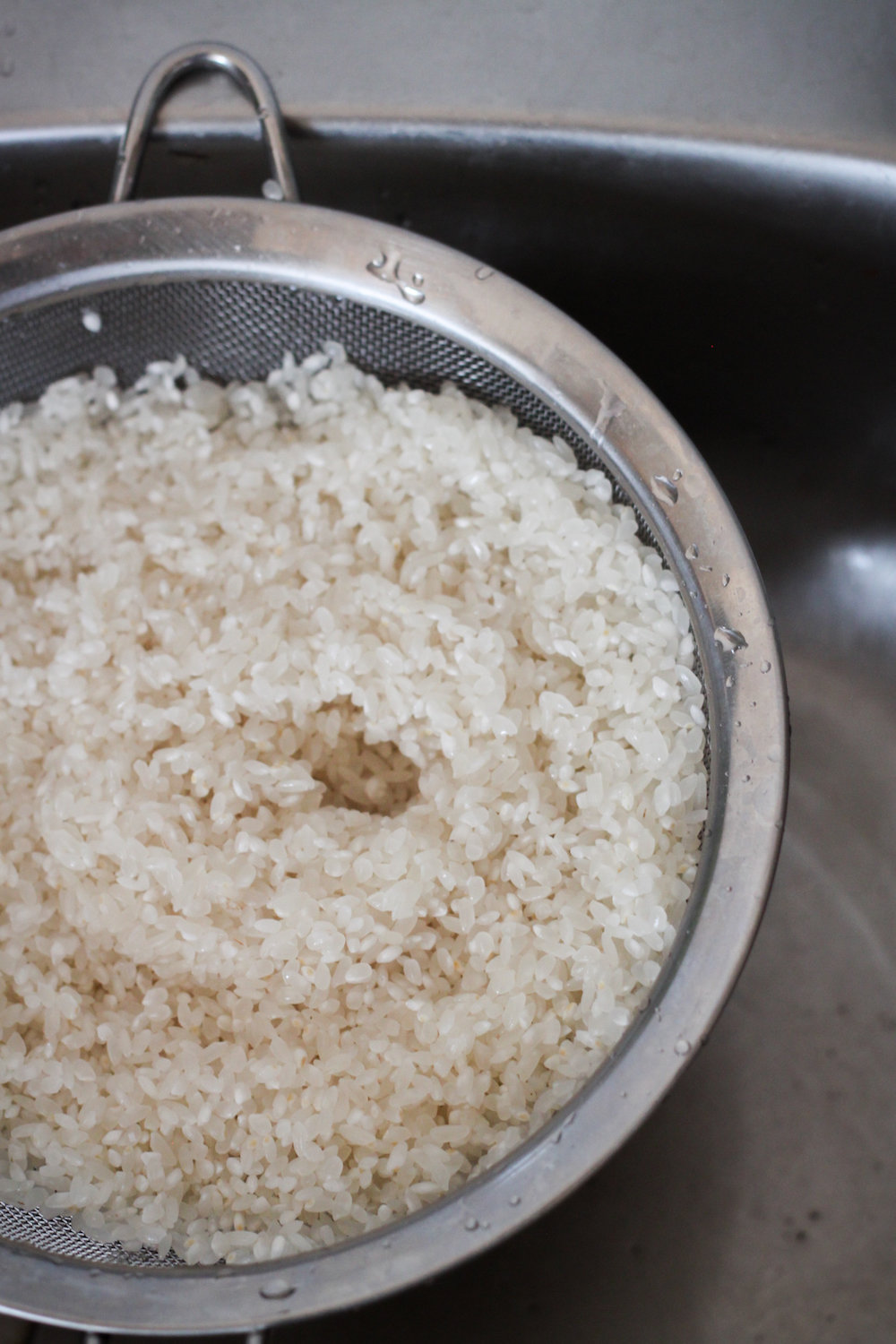 For much of the Berlinale, you're left feeling like the bulk of the films you watch – frantic and unfocused. You're constantly updating your schedule, figuring out which movies to watch when and with whom, sorting out transportation, or trying to squeeze in an opportunity to eat between screenings. Eating during the Berlinale is difficult. On the one hand, the Markthalle IX food trucks are permanently parked nearby, and if the lines aren't too long, you can always snag a warm and comforting paper cup of cheesy Späztle with fried onions and pepper or a pulled pork sandwich with sweet barbeque sauce. On the other, eating food truck fare all week leaves your wallet amazingly empty and shocks you into subsisting on coffee-to-go, Dunkin Donuts, and buttered soft pretzels from the cheap bakery in the subway station.
You crave real food, but something simple, something that doesn't involve bread or grease. You crave sushi.
Sushi is a food with focus. You have to have focus to make it, concentrating on not ripping the nori as you spread the sticky rice, making sure you don't overfill it, being careful to wrap it tightly and cut it cleanly. The flavors are clear and simple. The instructions for eating are precise: pick up with chopsticks, dip in wasabi-swirled soy sauce, eat, cleanse palate with pickled ginger. It has a beginning, a middle, and an end.
If I were a Berlinale film, I'd take this opportunity to tell you about the last time I had homemade sushi that's only tenuously related to this story I'm trying to tell about finding focus and direction in the midst of tumult. When I was living in New York, my neighbor hosted a sushi dinner party for her birthday. In the morning, she bought fresh fish from a shop we found walking one day on Grand. That night, we made rolls with raw salmon and tuna, and I was in awe of the way the thick, glistening slabs of fish flesh sliced like butter under a sharp knife. But I was too afraid to eat the raw fish, even though I knew it was fresh, and stuck to safer avocado rolls instead. Late in the night, when everyone was sated and happily chatting in the candlelit dark, I snuck a salmon roll into my mouth. It felt incredibly dangerous, and I think it tasted sweeter because of it.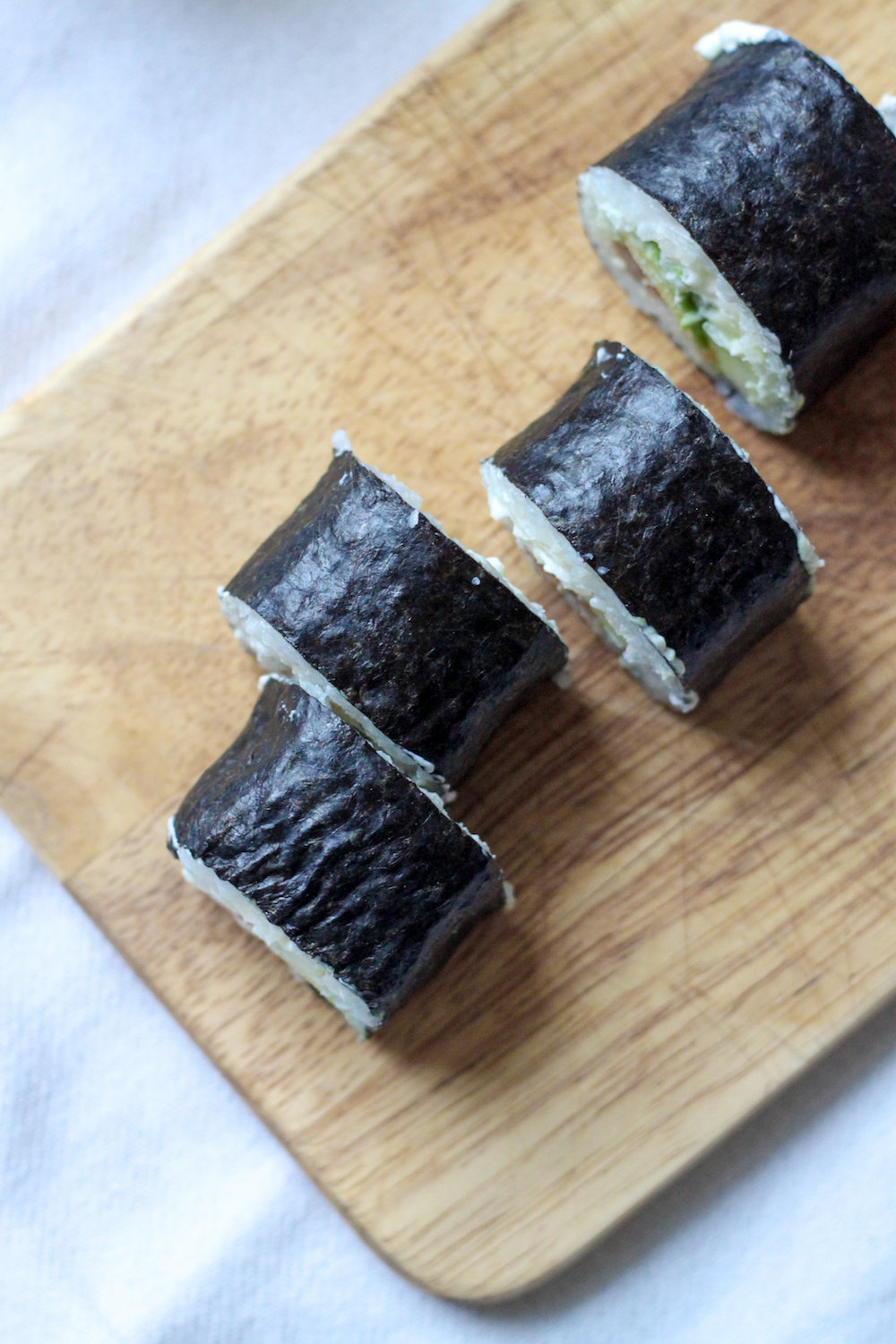 Now that the Berlinale is over, I'm struck by how much extra time I seem to have and also by how much I've let fall by the wayside. Though I've returned to real life and its demands, I feel a warm sigh of memory when I think about the films that still linger (like Being 17 or Don't Call Me Son).
And perhaps even more than the films, I'm grateful for the conversations I had with all those other early morning sleep-deprived crazies. We met so many interesting people with strong opinions – all of us together living the same insane movie-minded life for those ten days. It reminded me a little bit of being back at Davidson, where we were all doing too many things, always a little sleep-deprived, pushing ourselves to our limits with overstimulation and information. But that driven, intellectual culture forced me to think sharper, learn how to defend my opinions, and express myself articulately.
The Berlinale may have left my body feeling muddled, may have been a slog of days to get through, and though I can fault it for many things, I have to be thankful for what it gave back to my mind: focus.
Philly Roll
I'm all for eating raw fish, provided you trust your fishmonger and you know the fish is absolutely fresh. If you're not 100% convinced of any of the above, feel free to cheat on raw salmon by substituting smoked salmon instead. The taste is slightly less clean (what with the smoke and all that), but it's better than the taste of food poisoning. If you have a bamboo sushi mat, great. If not, that's ok, just make sure to roll slowly and evenly, smoothing out the lumps as you go. Makes 6 rolls.
For the rice:
2 cups sushi rice
3 cups water
¼ cup rice vinegar
1 tbsp. sugar
1 tsp. vegetable oil
½ tsp. salt
For the sushi:
6 nori (seaweed) wrappers
Black sesame seeds
White sesame seeds
Cream cheese
1 avocado, thinly sliced
½ cucumber, de-seeded and julienned
1 green onion, thinly sliced
1 handful chives
½ lb. (200 g) smoked salmon
Soy sauce, to serve
Wasabi, to serve
Pickled ginger, to serve
Rinse rice under running water (gently rubbing the grains between your fingers) until the water runs clear. Place washed rice and 3 cups of water in a medium-sized pot and bring to a boil. Reduce heat to low, cover, and cook for 20 minutes. Remove from heat and remove lid. Allow to cool for about 5 minutes.
Heat rice vinegar, sugar, vegetable oil, and salt in a small saucepan over high heat until the sugar dissolves. Stir vinegar mixture into the rice, and allow to cool for another 10 minutes, stirring the rice every now and then to cool it faster.
Place 1 sheet of nori (rough-side up) on the sushi mat. Using a spoon and wet fingertips, spread rice evenly over the surface of the nori, leaving about a 1-inch (2.5-cm) strip at the top. The rice should be spread as thinly as possible without ripping the nori. Though these instructions may sound cryptic in writing, in practice, it makes more sense.
Sprinkle the rice with black and white sesame seeds. Spread a thin, horizontal line of cream cheese along the middle of the rice.
One by one, line the fillings along the center of the rice, using the line of cream cheese as your guide: avocado, cucumber, green onion, chives, and salmon. Be sure not to over-stuff the roll. Less is better until you get the hang of rolling the sushi.
Starting from the bottom, use the sushi mat to roll up the sushi into a cylinder. Roll firmly to make sure the sushi stays tightly packed – but be careful not to push too tightly, or else the roll will break. Again, this is easier done than described.
Using a very sharp or serrated knife, cut the sushi into 1-inch (2.5-cm) rounds, discarding the ends (or eating them when no one is looking).
Serve sushi with soy sauce, wasabi, and pickled ginger.
Comments