A Thanksgiving Love Letter: Mrs. Burns's Cranberry Relish
November 19, 2015
It's nearly here! My very favorite holiday: Thanksgiving. For me, Thanksgiving is like Christmas without all the strings attached. You don't have to wonder if the present you bought is heartfelt enough or of sufficient monetary value, there are no last minute stocking stuffers to stock up on, no crazy shopping sprees or crazily decked-out stores to suffer through. There are a lot of things I love about Christmas, and there seems to be a theme to the things I don't.
If Christmas can sometimes feel like it's about maximizing the value of what you can get out of it, Thanksgiving is about giving out of the plenty you already have.
Growing up, our Thanksgiving table welcomed others in. There was always enough food, always enough chairs for a few extra relatives, family friends, my parents' international students with homes too far away. And every Thanksgiving, we'd crowd around the long dining room table set with the best dishes and laden with food like jewels: a crisp, brown bird in center stage, rich stuffing made from torn breadcrumbs and chestnuts, fresh cranberry relish and hot rolls, green beans spiked with toasted almonds, maple-glazed carrots, sweet potatoes dotted with flamed marshmallows, and creamy mashed potatoes and gravy made from turkey drippings. For dessert, there were pumpkin and apple pies, fresh from the oven and still warm to the touch.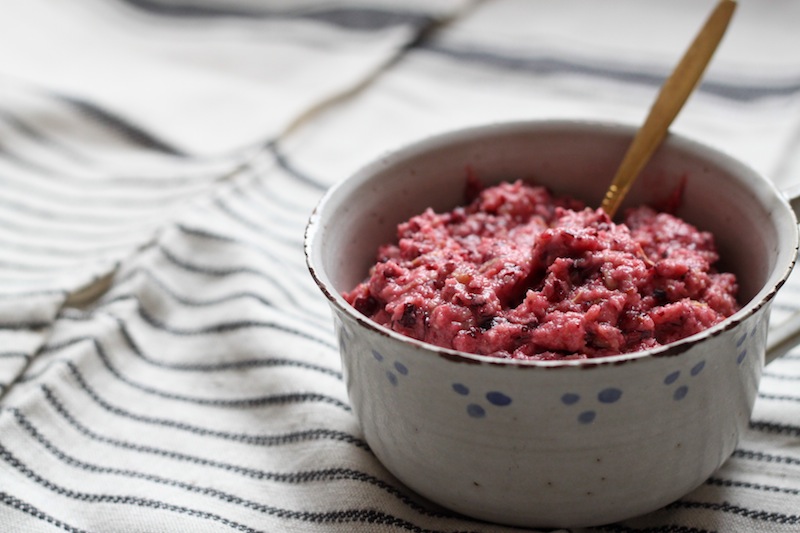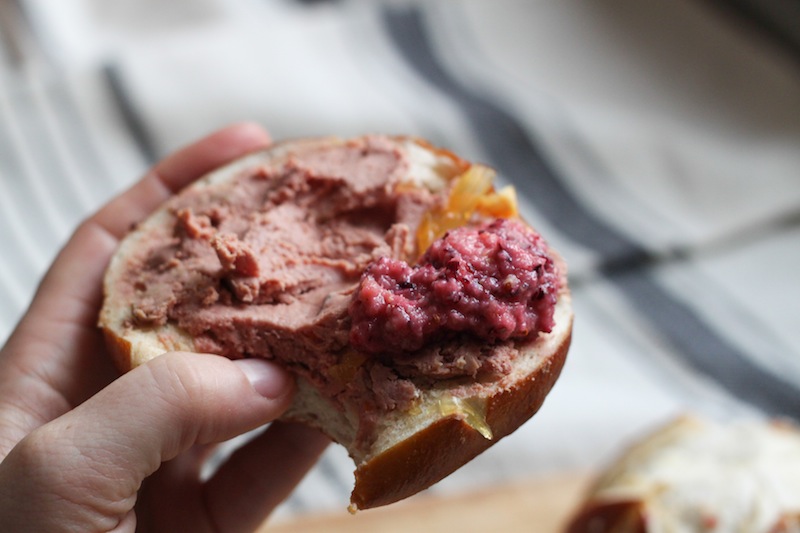 What also made an appearance at our table every year were a few dried beans. Before we could dive into that indulgent spread, we had to throw our beans into a pot and say what we were thankful for. One thankful thing per bean. When you're an angsty teenager, having to publicly admit to being thankful for anything is the worst. I dreaded that show of gushy emotion. Also, it always made me cry. And that was the worst worst.
These days, I can't get enough of those dried beans. I've been thinking and writing a lot about gratitude lately, about how it's an antidote to anxiety and stress and feeling like nothing is ever good enough. What I love about Thanksgiving is that it's a celebration of gratitude – a whole holiday dedicated to naming what is right even when many things are wrong.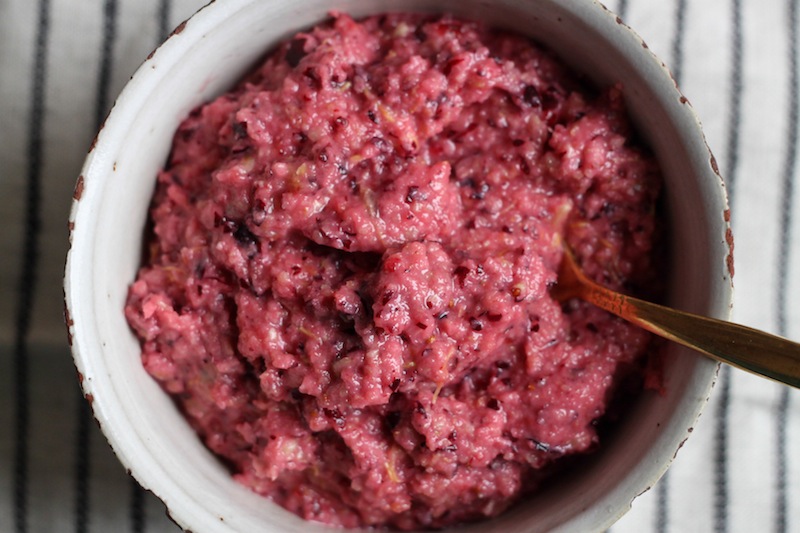 I'm a person who likes traditions. I like that the same holidays happen year after year, like anchors in the calendar. I like that they have their own colors and foods, their own rituals and events. But I also like how those holiday traditions evolve and grow into something new without ever truly letting go of their roots.
On my Thanksgiving table this year, you'll find the same foods I've eaten at every Thanksgiving since I started gnashing my baby teeth – including a recipe for cranberry relish from my kindergarten teacher, Mrs. Burns. But you'll also find new additions brought to the table by my international guests: potstickers and guacamole, Swedish meatballs and Mexican bread. By now, this variety, this roulette of dishes and guests is a tradition I've built in Berlin and that I've come to love.
But no matter which traditions I nourish and which I let fall by the wayside, there's one I'll definitely hang on to: giving thanks for plenty, one bean at a time.
Mrs. Burns's Cranberry Relish
Mrs. Burns, if you're out there reading this, I want you to know your cranberry relish recipe has served my family well for many years. I've adapted your recipe slightly, I'm sure – I'm just not sure how, since that little slip of paper written in your perfect kindergarten teacher's handwriting is long gone or long since stuck, sticky with cranberry and sugar goo, into the pages of some long-lost recipe binder.
1 cup (150 g) cranberries
½ cup (70 g) walnuts
1 orange
1 apple
2 tbsp. sugar, plus more to taste
1 tsp. fresh lemon juice
Place cranberries and walnuts into a deep bowl. Remove peel, pith, skin, and seeds from the orange and add to cranberries and walnuts. Peel and coarsely chop apple (removing seeds), and add. Add sugar and lemon juice. Use an immersion blender to combine well. Add more sugar to taste; this amount of sugar yields a relatively tart relish. Ideally, your relish won't be a smooth paste, but will still have chunks of cranberry, walnut, and orange.
Alternatively, throw it all into a food processor, and let it whirr.
Comments