The Element of Surprise: Moroccan-Style Burgers with Apple-Balsamic Reduction
August 21, 2014
Cinnamon had been a rash last-minute decision. It settled on the mound of ground almonds and beef like a smug crop dusting. I looked at my hand in surprise. Who told you that was a good idea? my brain said to my hand. The body works in mysterious ways, my hand said to my brain. But by then there was nothing to do but move on with the bold decision, adjusting the plans accordingly.
In Chopped, it's all about surprises anyway. It's a game where you have to create an entire, cohesive dish from three disparate ingredients on the spot. There's no time to research or prepare. You have nothing, and then suddenly, you have to have an idea. You're already thinking creatively, open to the unexpected.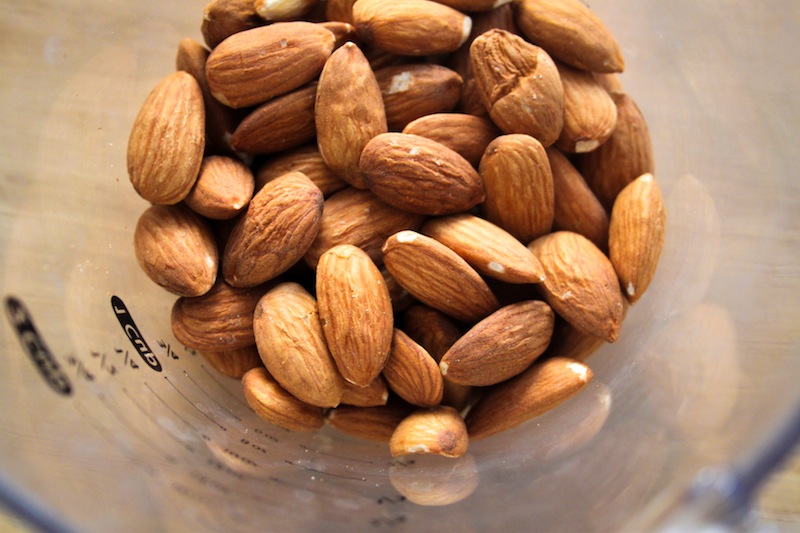 When we made these burgers the first time for the family Chopped competition in Italy, the ground, toasted almonds mixed with minced garlic and onion piled on pillowy beef reminded me somehow of chicken bastilla, one of my favorite meals in the entire world. Bastilla is a Moroccan dish in which saffron chicken, egg, and toasted almonds are sweetened with orange water and cooked inside crispy, thin phyllo dough. Though it's garnished with powdered sugar and cinnamon, the filling is a perfect blend of savory and sweet, crunchy and soft.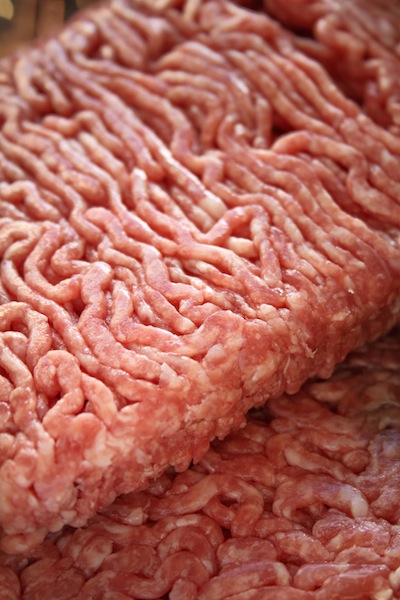 I don't think my thought process at the time was as rational as all that, but adding the cinnamon to the burger mash felt right, even though my brain was surprised at quickness of my hand's action.
And those burgers, when they were finally done – the cinnamon was everything. Like cymbals in a grand orchestral march, they highlighted just the right notes. A sweet, dark chime against umami-rich mushrooms caramelized in olive oil, slightly charred sweet onions, bitter mixed greens, potent gorgonzola and everything that is in and of itself awesome about a burger.
There are some surprises, however, that are less fortuitous. Like the call from your health insurance company informing you that they don't know if they consider your previous employment valid, that they may want you to "cover the difference." Or the moment you slide open the cabinet door beneath the sink to find a growth of mold clinging to the plaster wall. Or waking up to find half your bedroom wallpaper wilting towards the ground, damp concrete beneath.
There have been a lot of surprises in my life lately.
But what I'm trying to remember is that a surprise isn't a dead end, it's a re-route sign. Things break, plans change, insurance companies screw you over – and we keep going. We buy anti-fungal spray and hope that a coat of white paint will hide the spot when the time comes to turn over the apartment. We sigh and save and say, it's only money. We wake up at 7 am to let the workmen in and say, at least I'll get some emailing done.
We add the cinnamon and wait to see what happens.
Moroccan-Style Burgers with Apple-Balsamic Reduction
This recipe makes about 7 good-sized burgers. Feel free to substitute blue cheese for gorgonzola and/or to experiment with other bitter mixed greens besides arugula.
For the burgers:
½ cup whole almonds
1.7 lbs. (800 g) ground beef
1 yellow onion, finely chopped
1 clove garlic, minced
1/3 cup crumbled gorgonzola
1 tsp. cinnamon
½ tsp. salt
¼ tsp. pepper
¼ tsp. chili flakes
Vegetable oil
For the reduction:
1 ½ cups apple juice
¾ cup grapes
¼ cup balsamic vinegar
For assembly:
2 cups sliced mushrooms
¼ cup olive oil
Salt, to taste
1 white onion, sliced into rings
Buns or rolls
Olive oil
Gorgonzola
1 clove garlic
Arugula
Chop almonds until they're a pebbly blend between coarse chunks and fine powder. Briefly toast them in a hot, dry skillet until they start to brown, but don't blacken. Toasting nuts burn quickly, so don't take your eyes off them.
Mix almonds with ground beef, onion, garlic, gorgonzola, cinnamon, salt, pepper and chili flakes until all ingredients have been completely blended. Shape into patties and set aside.
Heat apple juice and balsamic vinegar in a saucepan over high heat. Chop grapes and add. Keep the mixture at a boil, skimming any foam from the top until the liquid has reduced to about 1/3 cup.
In the meantime, lightly sauté mushrooms in olive oil until they turn golden and slightly caramelized. Season with salt. Set aside.
Slice open buns or rolls and rub the surface with a bit of olive oil. Place under the broiler and broil until just toasted. Remove from the oven and lightly rub the toasted side of the bottom half with a cut garlic clove. Spread just a bit of gorgonzola on the top half of the bun.
Cook burgers in a skillet, or on a grill, if you're lucky enough to have one. If you're cooking burgers in the skillet, toss the slices of onion into the burger grease for a quick wilt before adding them to the burgers. If you're cooking on a grill, the onions can go on at the same time as the burger.
When the burgers have cooked to the done-ness of your choice, begin assembly: Bun, burger, mushrooms, onion, arugula, reduction.