The asparagus are miniature trees, woody and white. Like baby birches tapering into golden spear-peaks. They fill the grocery's bins, and roadside stands sell crates overflowing with ghostly stalks. Cooking magazines sport bundles on the cover; they're in turn glistening with butter, flecked with green herbs, or soothed with a blanket of mustard sauce. On the streets, people whisper their favorite recipes to one another or debate proper preparation. When spring hits in Germany, you may as well shout it out: It's Spargelzeit!
Spargelzeit begins in mid-April and lasts until the 24th of June, the feast day of St. John the Baptist. In Germany, Spargel refers only to white asparagus. What Americans call "asparagus" earns its own differentiator here: "green asparagus." Here, real asparagus is white – those skinny, little green fingers are an aberration.
Yet, like dogs with chopped off tails, white asparagus isn't a natural occurrence. It's just another one of those ways in which we've altered nature for so long we've gotten used to it. White asparagus is cultivated by covering the shoots with soil as they grow (a process called hilling) to prevent exposure to sunlight. Without sun, the shoots never begin to photosynthesize, and remain white.
No matter the methods, people go nuts when Spargelzeit hits. The shops set up displays; there are special long pots for cooking Spargel, special ladles for fishing individual stalks from the boiling pot, special plates to set the Spargel on, not to mention myriads of Spargel peelers, all purporting to be the best.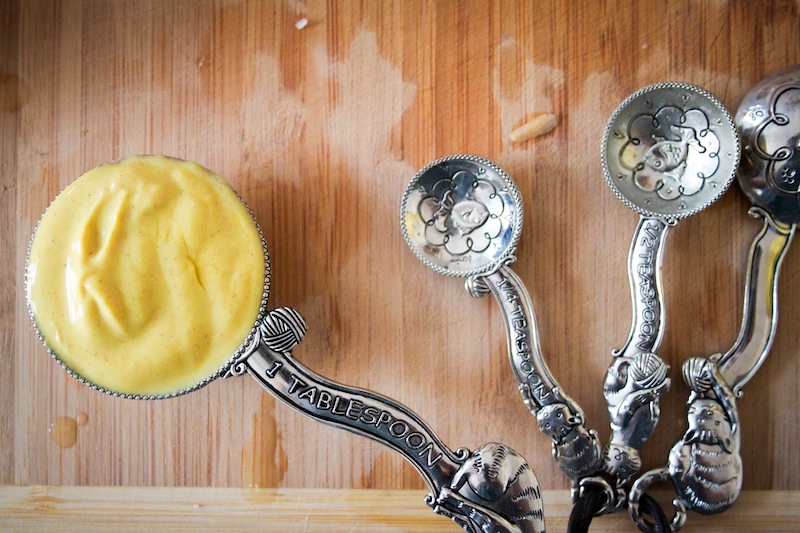 But there might just be some grounds for the hysteria. White asparagus is milder and sweeter than its skinny cousin. The plump stalks are delicate and must be cooked gently to release their softly nutty flavor. Because the asparagus are so fragile, they must be quickly processed, sold, and eaten. » Continue reading this post...