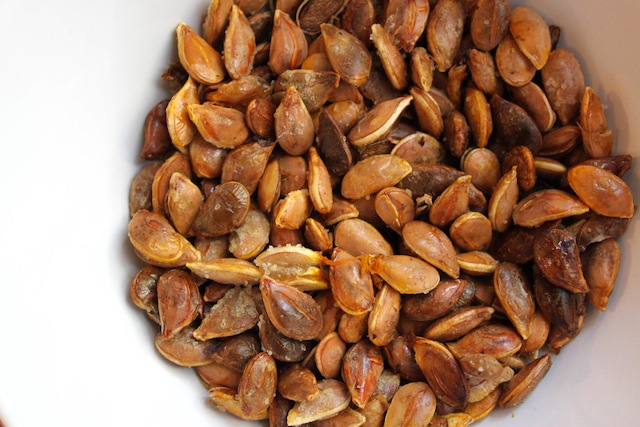 Berlin seems to have taken a step back to acknowledge my favorite season. Walking through the streets, there's the slow, steady fall of leaves. In my neighborhood, they are the yellow of barely ripe bananas and small like babies' palms. There's a chill in the air that makes you want to snuggle deeper into your coat and your scarf, and the wind blows past the old brewery, wafting the lingering yeasty apple smell of fermenting beer through Neukölln.
The bins in the Turkish grocery stores along Karl-Marx Str. and the rogue Russian grocery on the corner are full of apples, root vegetables, and piles of pumpkins. Fall has always made me feel like building a cornucopia, a shrine to beautiful burnished things, crisp fallen leaves and chestnuts, acorns and other nuts, colorful squashes that look like warty witches' noses, frost-edged sunflower leaves, apples with matte pink and green skins, tiny beveled pumpkins.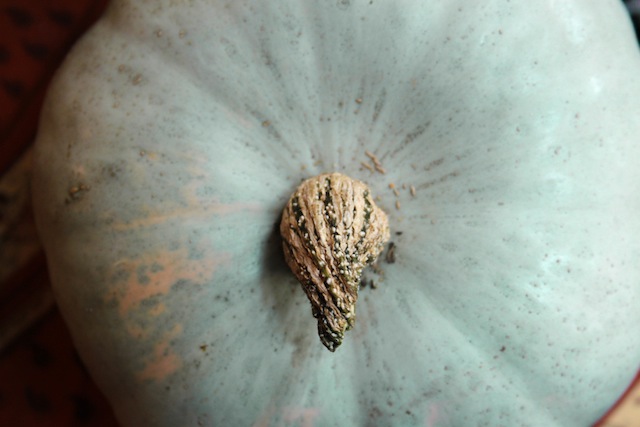 A few weeks or so ago, I was given a pumpkin, homegrown, heavy and green-skinned. It has been my table decoration for weeks, next to the wicker basket of fruit, the pitcher cum vase from the flea market that never seems to be full of flowers, the tea cup full of sugar – reminding me on my harried travels here and there that no matter how much there is to do, there's really no rush; a pumpkin will wait for you.
I love that in the midst of the chill of fall, the quickening dark as winter comes closer, nature presents some of her most brilliant colors. That's some sort of a reminder too. The inside of a pumpkin glows like two halves of sunshine. It's so enticing, you almost want to eat it raw. But the pumpkin likes to wait, and to convince it to open up to you, you must promise it your time. » Continue reading this post...