Let's not get technical. I know it's fall. But unless you too are living in Berlin – waking up every morning moaning about having to leave the comfort of your covers, wearing your winter coat inside, and wishing the heater went up just a few more notches – and want to argue with me, it's winter.
It's winter and I'm cold and all I want is a giant, warm bowl of soup. (And a new pair of glasses, pumpkin muffins, and a pedicure – but these are totally unrelated things.)
The great thing about soup is that it's a totally addressable need. It requires very little energy to make – and make masses of. In mere minutes of work, you have a pot contentedly bubbling filling your living space with the warm aroma of – what is the aroma of soup? It might be a feeling, like saying, "I feel like soup smells."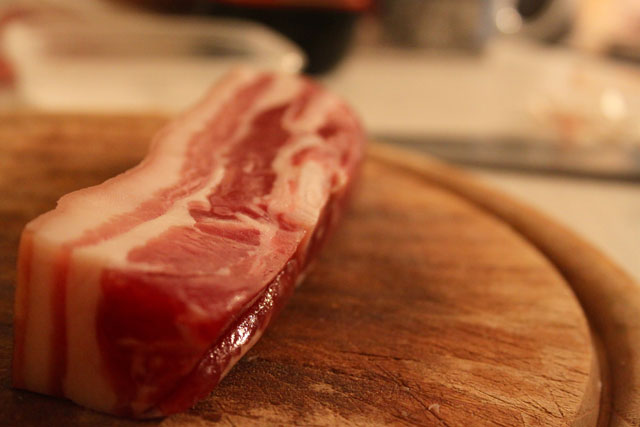 I made my first soup of the season the other night. A lentil stew sweetened with carrot and sweet potato and brightened with a touch of curry and berbere. I might have gone a little overboard with the lentils. By the time I'd added everything to the soup, it filled the pot. I will be eating lentil soup for years, I thought.
What I forgot is that it's winter, and that in winter, everyone is craving soup. That night, a few friends met at my apartment before heading to a party, and when I checked the soup pot the next morning, everything was gone. » Continue reading this post...