For most of my life, I thought Mexican food was a can of Old El Paso refried beans covered with iceberg lettuce, sloppy tomatoes, and shredded cheddar cheese. What a surprise, then, when I bit into my first real taco from the truck in the gas station parking lot off Exit 33 and discovered that real Mexican food has very little in common with that. The flavors were fresh and incredibly present – aggressively green cilantro, tangy lime and such tender meat it felt ready to fall apart before I even took a bite. And the tortillas were a far cry from the brittle taco shells of my childhood. You could taste the corn with its gritty, dense texture scarred by the bitter burn of an open flame.
This was back at Davidson, and I don't remember who it was who discovered the taco truck, but after we found it, we were always there – on lazy weekend mornings, on trips home from the Lake Campus, any time we could convince someone with a car to drive us.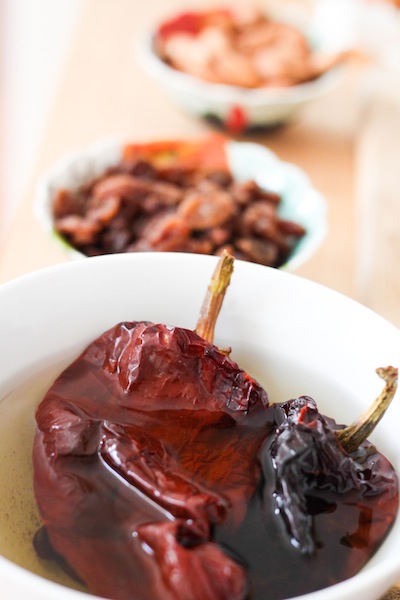 In Brooklyn, I lived down the street from a tortilleria, and many of my favorite evenings began at those dim and sticky tables, ladling plastic spoonfuls of spicy green salsa and pickled jalapeños on tacos and washing it down with garish pink Jarritos.
It was in Brooklyn, too, that I expanded what I knew about Mexican food beyond tacos. I lived in a neighborhood where every bodega sold giant fresh bunches of cilantro and bulk bags of masa harina and dried ancho chiles. My grocery store had an entire aisle dedicated to the Goya line of products. If ever there were the right time to experiment with the flavors of Latin cooking it was there, surrounded by easily-accessible ingredients and inspiration. » Continue reading this post...