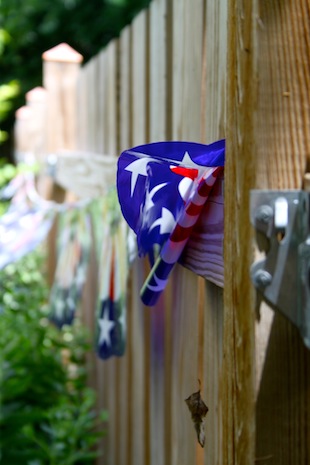 Once upon a time, when I moved to Germany, I made a list of the things that I thought the Germans did better than anyone else. I think it's important to love the place you are – but sometimes, when you've had one Hefeweizen too many and your belly has grown a döner-shaped hole, you miss the place you left. I'm spending two months of my summer this year in America, and doing my fare share of traveling. Now that I no longer live in the ancestral country, I'm finding that there are some things the Americans just do best.
1. Barbecues The first in my holy grail of Bs: Barbecue. As a one-time Carolina resident, I love my pulled pork soft and buttery between my teeth, doused with spicy vinegar sauce, and topped with slaw. But don't get me started on a slow-roasted brisket, so rich it simply melts away in your mouth (Fatty 'Cue, I'm looking at you). At the end of the day, give me anything on an open flame – a sweat-greased grill searing fat from burgers, olive oil soaking into zucchini slivers, a dry rub fused into the crackling skin of chicken thighs – and I am in heaven.
2. IPA Many people are surprised when I tell them that one of the things I miss most about America is its beer (B grail #2). I usually have to hasten and add that I do not miss the beer that most foreigners associate with the United States, that watery piss-potion college students chug from red solo cups, but that I miss interesting craft-brewed batches unafraid of experimentation. I love talking about the taste and texture of beer and the community that grows around certain breweries. I miss sitting out on a deck in summer with a cold summer ale and I miss IPAs. » Continue reading this post...