It Means Soul – A Night at Alma
August 28, 2018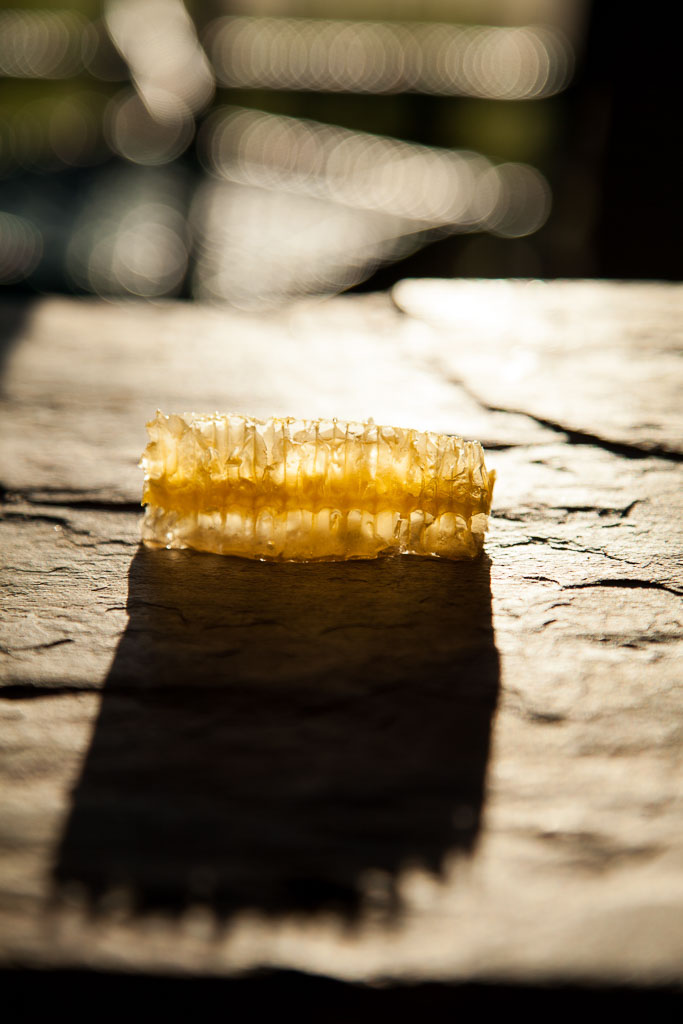 I don't see my family as often as I'd like. One brother lives in Berlin with me, but the other is in Orlando; one set of parents is in Baltimore, the other in Carlisle, Pennsylvania. There's always Christmas, that whirlwind holiday in which we flit up and down the highway between homes, squeezing in visits with old friends and last-minute trips to the store for stocking stuffers. But in part because we all live so spread out, and because there's so much else happening around the holidays, we make an effort to see each other throughout the year, to vacation together – a cruise through the balmy, blue Caribbean, a week sampling all the baklava in Greece, or renting a house on a sound in Maine.
Growing up, my nuclear family lived far from our extended families. Back then, my mom's family was concentrated in Florida, my dad's in southern Germany. We were in rural Pennsylvania. But we were always traveling to see family, spending Christmases in Orlando or summers on the Swabian Jura – or taking everyone, aunts and uncles and cousins to Tuscany to spend a week in one of those big, rambling terra cotta villas (German family) or to the smoky, barbecue-filled backwoods of North Carolina (American family). For me, family has always been something you travel for and with.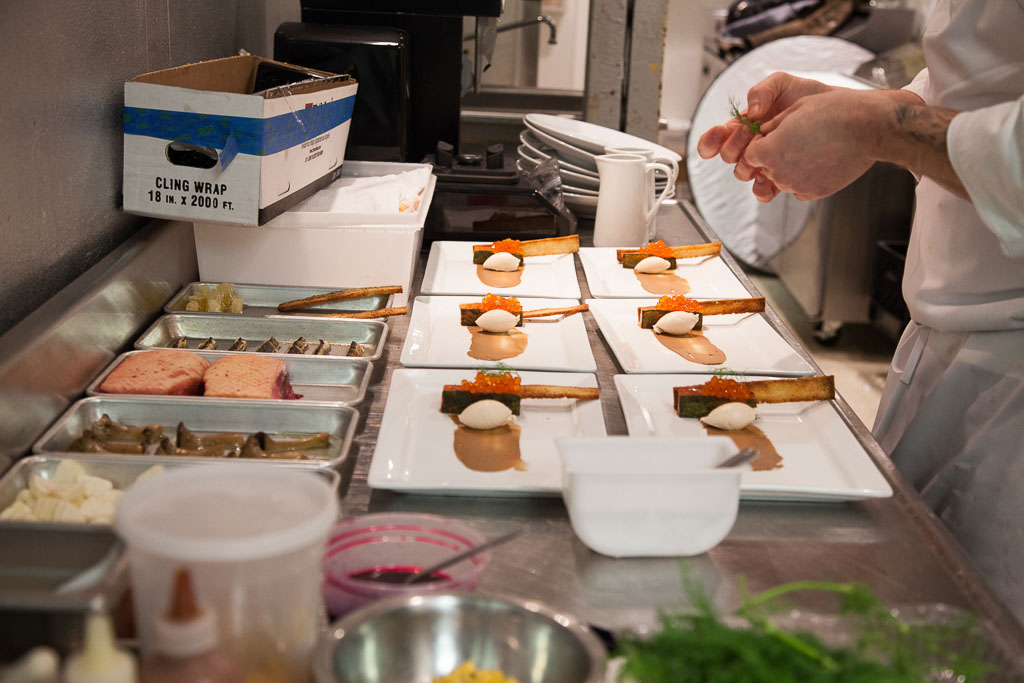 Just recently, I spent a long weekend in Prague with my mom, stepdad, brothers, and grandpa. My favorite part of our trip – besides long evenings spent playing cards with the lights turned low and the electric fans whirring to combat the heat – was the meal we ate at Field, a Michelin-starred restaurant close to the old Jewish quarter. We ordered the wine pairing and sat beneath the ominous mounted farm-equipment for three hours, just talking and eating and toasting. What a special thing it is, I thought, that my favorite part of spending time with my family isn't what we do but how we talk and share.
What a special thing it is, I thought, that my favorite part of spending time with my family isn't what we do but how we talk and share.
Our long and leisurely lunch reminded me of a meal I've been meaning to write about for a while. In part because the food was of equal, impeccable caliber – creative and luxuriously beautiful, surprising and yet deeply comforting – but also because of the feeling we had that night, the kind of feeling the best dining experiences create: that you are among family.
My mom and stepdad have been raving about Alma for years. It's just across the street from their townhouse in Canton, a beautiful, modern Venezuelan restaurant unassumingly tucked inside a strip mall. They found it by accident one day, just looking for a quick dinner nearby, and have since become regulars, as much for the crisp, verdant cocktails as for the arepas, hot off the griddle and overflowing with goodness.
Last Christmas, we booked a nine-course tasting menu – a surprise compilation of dishes prepared just for us by executive chef Enrique Limardo (whose Instagram feed is actually candy). He'd spent the day assembling our menu, and when we arrived, was putting the final touches on his mise en place. Not a sprig of herb was out of place. The components of our meal were all there, lined up in neat rows: stacks of thinly sliced apple and cuts of meat, bright pink slabs of raw salmon and plastic bottles filled with mysterious sauces.
We were met by Irena, the owner, who let me peek behind the scenes in the kitchen at the neatly stacked stainless steel bowls and bins of utensils, prepped cubes of butter and plastic jars, the clear-cut labelling and organization and efficiency of a kitchen that leaves in the shape of brightly-colored dishes transcending their utilitarian birthplaces.
From the kitchen, I snuck a picture of everyone seated at the table. It's a little fuzzy, but I love the way they're wrapped up in that golden glow, listening to the server talk about drink options. As a diner, you rarely get to see into the belly of a restaurant from the kitchen's perspective. I wonder if it's this view that makes the hard work of running a restaurant worth it, seeing the people you share your tables with, the people you feed, looking relaxed and happy and perfectly at home amongst, in Alma's case, the lush green plants, wooden tables, and soft, suffusing smell of the arepa grill.
Our meal was magnificent, each plate its own edible work of art. We began with salmon three ways: cured, raw, and in parfait form, served over a smear of black garlic nata. And then there was the sous-vide egg, a beautiful, quivering thing resting alongside Iranian Malossol caviar, bites of torched heart of palm and topped with a pop of color in the form of cured, shaved egg yolk.
Our meal was magnificent, each plate its own edible work of art.
One of my favorite dishes was the vichyssoise. It arrived deconstructed: a fluffy mound of feta cheese foam sprinkled with onion ash, a pile of finely diced green apple scented with vanilla, and dots of poblano coulis. The liquid part of the soup, made with creamily pureed leek, garlic, and potato, was poured tableside.
There were pan-seared trumpet mushrooms nestled into a white truffle and smoked sardine pâté. There was seared foie gras whose natural sweetness was brought out by honeycomb and an ají amarillo and lychee tzaziki. There was duck breast with an apple-jalapeño puree that reminded me of the roadside-stand apple butters sold at the orchards down the road from my childhood home, and a yuzu and orange duck jus. And there was a grilled Wagyu culotte with chimichurri, yucca fries, and guasacaca.
For dessert, we had white chocolate foam with vanilla custard, passion fruit syrup, and shattered shards of pale green pistachio meringue, and to finish, the smallest, daintiest cri cri: an almond cookie covered with peanut butter and chocolate.
Of course that's the fun of fine dining. You taste flavors you'd never have thought to put together, prepared with care, presented as if you're the only guest at the Louvre.
In Spanish, "alma" means "soul," and I kept coming back to that thought long after we'd finished our meal. Irena, Enrique, and many of the other chefs at Alma are Venezuelan. And though they've made a home in Baltimore, the soul of their first home is palpable, not only in the food they make and serve, but in their warm and open hospitality, their kindness and generosity, the way they make you feel like family.
In Spanish, "alma" means "soul," and I kept coming back to that thought long after we'd finished our meal.
There are some families we're born into and others that we make. I'm grateful for the time I get to spend with the family I grew up with, whether it's back home over the holidays or somewhere out in the big, wide world. I've also made my own family here in Berlin, one that nourishes me and lifts me up and makes me feel at home. And so I'm glad my family in Baltimore has found a place that does just that, too.
Alma Cocina Latina
2400 Boston Street
Baltimore MD, 21224
* Thanks to Irena Stein, who took pictures of the dishes, so we could focus on eating.
Comments