One Night in Venice
August 21, 2016
Venice is a sinking city. Its buildings slowly groan into the ground some one to two millimeters per year, the dark water lapping up lower staircases and sidewalks, consuming the city from the bottom up. "How many basements have water in them?" we ask our gondolier. "All of them," he replies.
But Venice is also a city which begs you to sink into imagination. It's not hard to picture it the way it was hundreds of years ago, full of merchants and nobles, beggars and peasants, reeking of silky sewage and stink. You can imagine the jostling crowds rummaging for room on the narrow paths, ducking beneath an archway where a dreamy girl looks out for her Casanova – or, more likely, chucks dishwater onto the street below.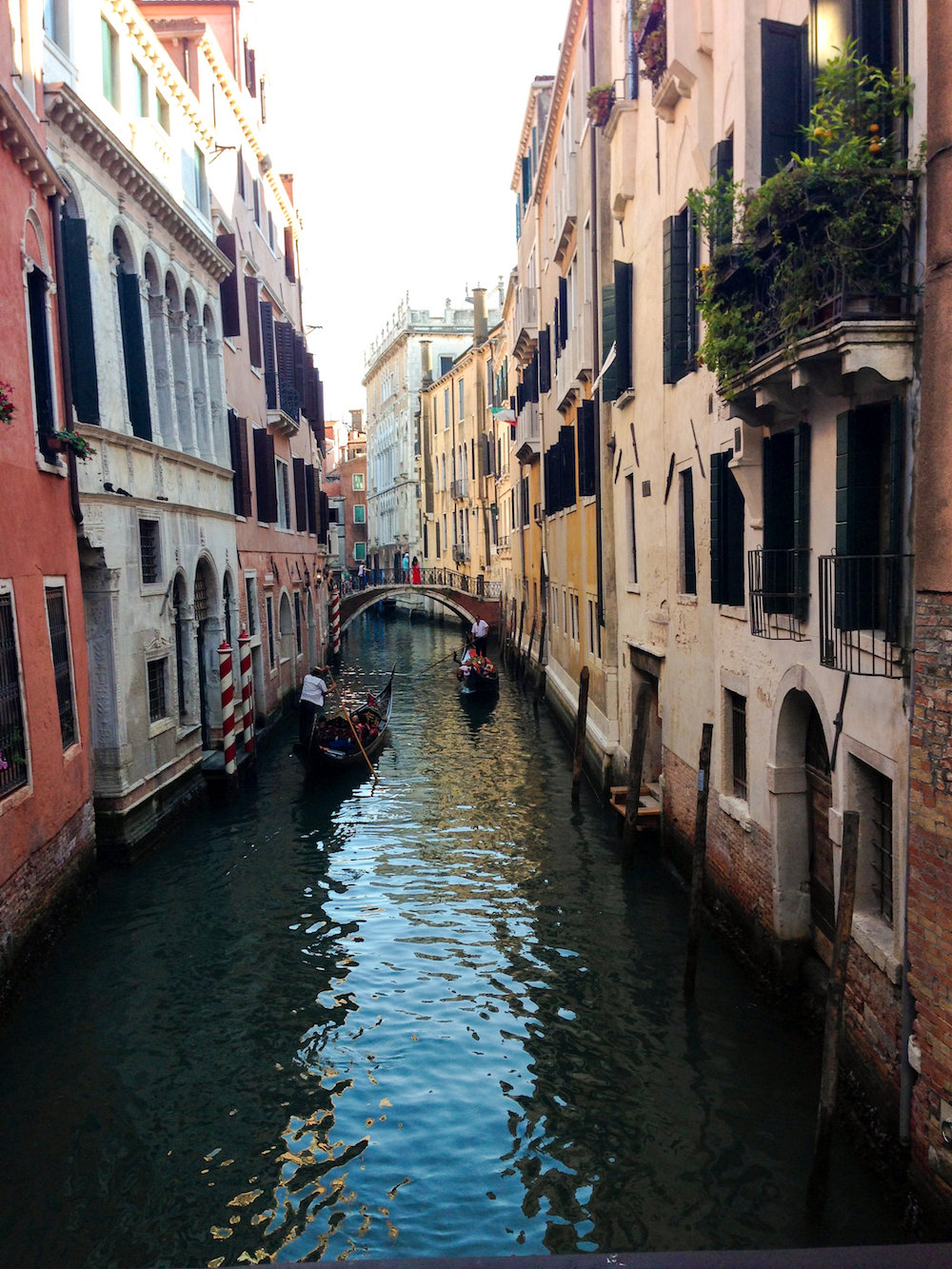 The city was once a world power – a hub of commerce and conquerors. It was the birthplace of many great minds and, through the years, a rite of passage for many others: Goethe, Mozart, Vivaldi, Marco Polo, and Thomas Mann all lived and worked within whispering distance of the dark green waterways.
Today, it seems to be a rite of passage only for the tourists, brandishing selfie sticks and Bermuda shorts and shopping bags full of leather-bound journals, carnival masks, and everything made of Murano glass. There are 60,000 people living in the historic city of Venice, but some 50,000 tourists thronging there per day. Walking along the winding streets, there are so many glossy glass windows filled to the brim with Murano glass, it makes you start to feel that you should decorate your whole house with it.
Even the famous gondolas are now reserved for strictly charged and strictly timed pleasure rides. And the gondoliers no longer sing, though they still wear striped shirts and pole those long, flat-bottomed boats through the shallow canals like slithering eels. But the city feels primal from sea level looking up. In the quiet back alleys of water, the houses are shuttered for evening, dusky façades slowly listing, sinking one way or another into the earth. From afar, all the leaning towers of Venice look like a mouthful of crooked teeth.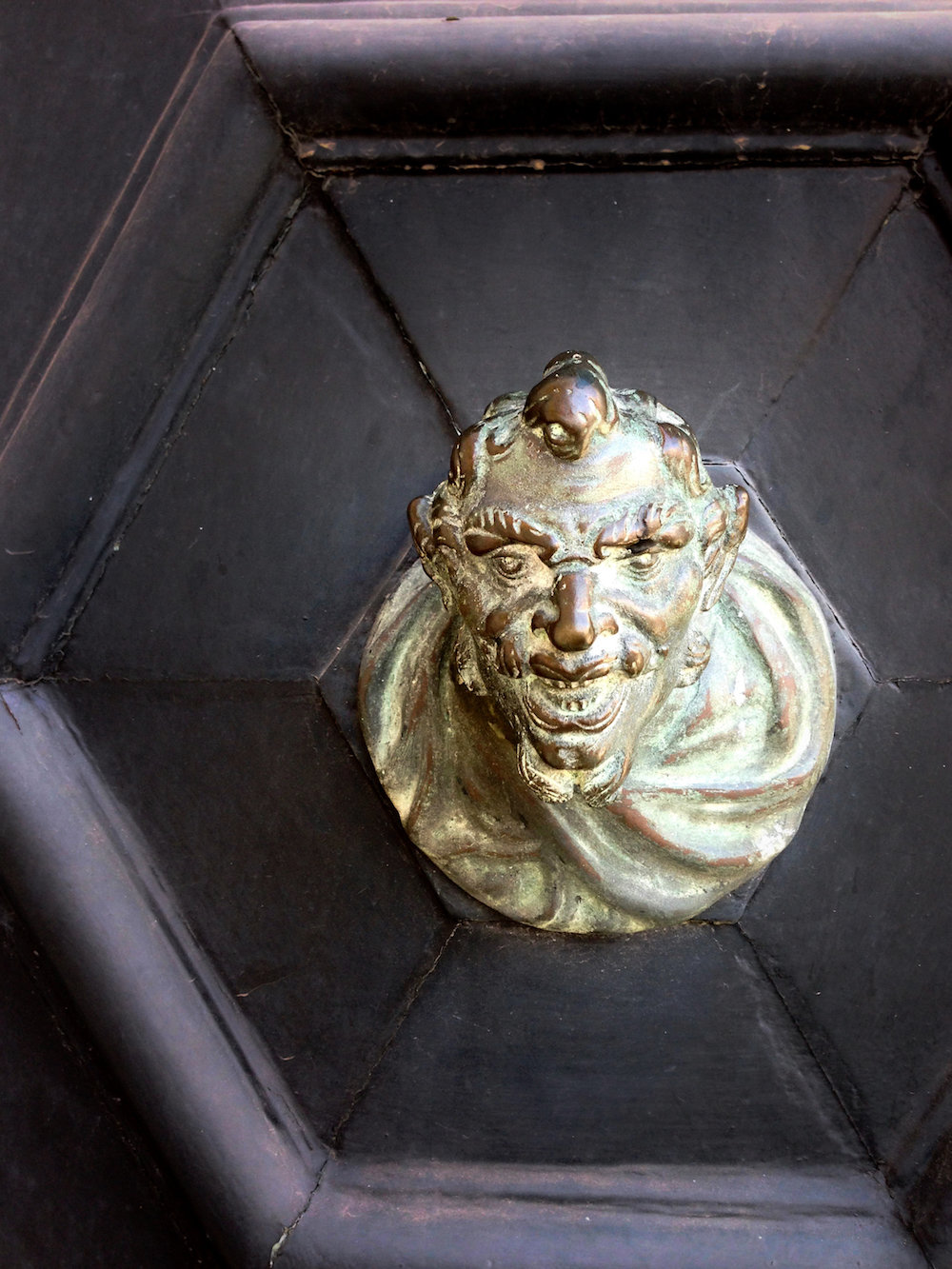 The city no longer smells, perhaps, the way it used to. It smells of sea and sun-soaked skin, and the briny bite of fish washes over you like a wet wave in the Rialto Market or while walking past a long row of indiscriminate restaurants selling pasta and pizza and seafood on ice. Garish picture menus with wilting photographs back-light cajoling hosts trying to lure you in. Now and again, a briskly walking woman trails the strong scent of her perfume.
Venice was for us, as it has been for so many others, a port of departure. I arrived on a sultry Wednesday morning to meet my mom, grandpa, and brother for a 12-day Mediterranean cruise. They had arrived a few days before, and were already veterans of the little city, experts in knowing which small connected alleyways would lead to another bridge, and which would dead-end in the opaque green waters of a canal.
They were already old friends with the muggy heat that pervaded everything, and had made themselves at home in the converted palace where we were staying. It had been built in the 1500s, and traces of its old history lingered in the heavy glass windows and stone frescoes set into the walls.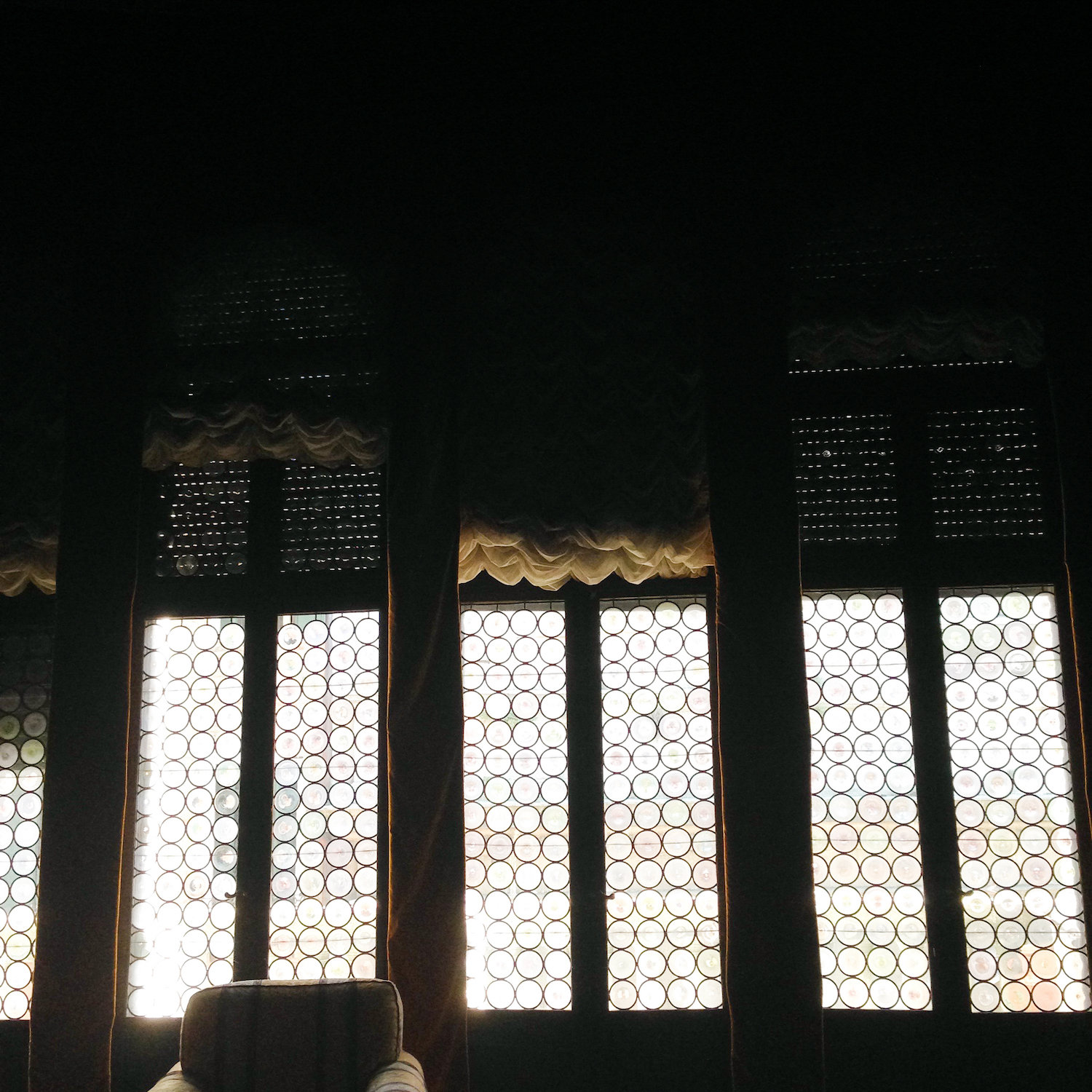 The moment I arrived, my brother took me on a tour of the city, which is surprisingly small, the distances easy to cover on foot. To me, it felt like a maze of bridges and string-like streets, but after just a few days, my brother knew the city, had its bridges and islands mapped out in his mind.
In just one afternoon, it's hard to see all there is, even harder to understand what a place is all about, where it keeps its secrets. We breezed past the Doge's palace and the Piazza San Marco and the Rialto Bridge, past all the shops selling Murano glass and lavish masks. But even with the thrashing crowds, Venice stuck to my imagination like an octopus's tentacled arm.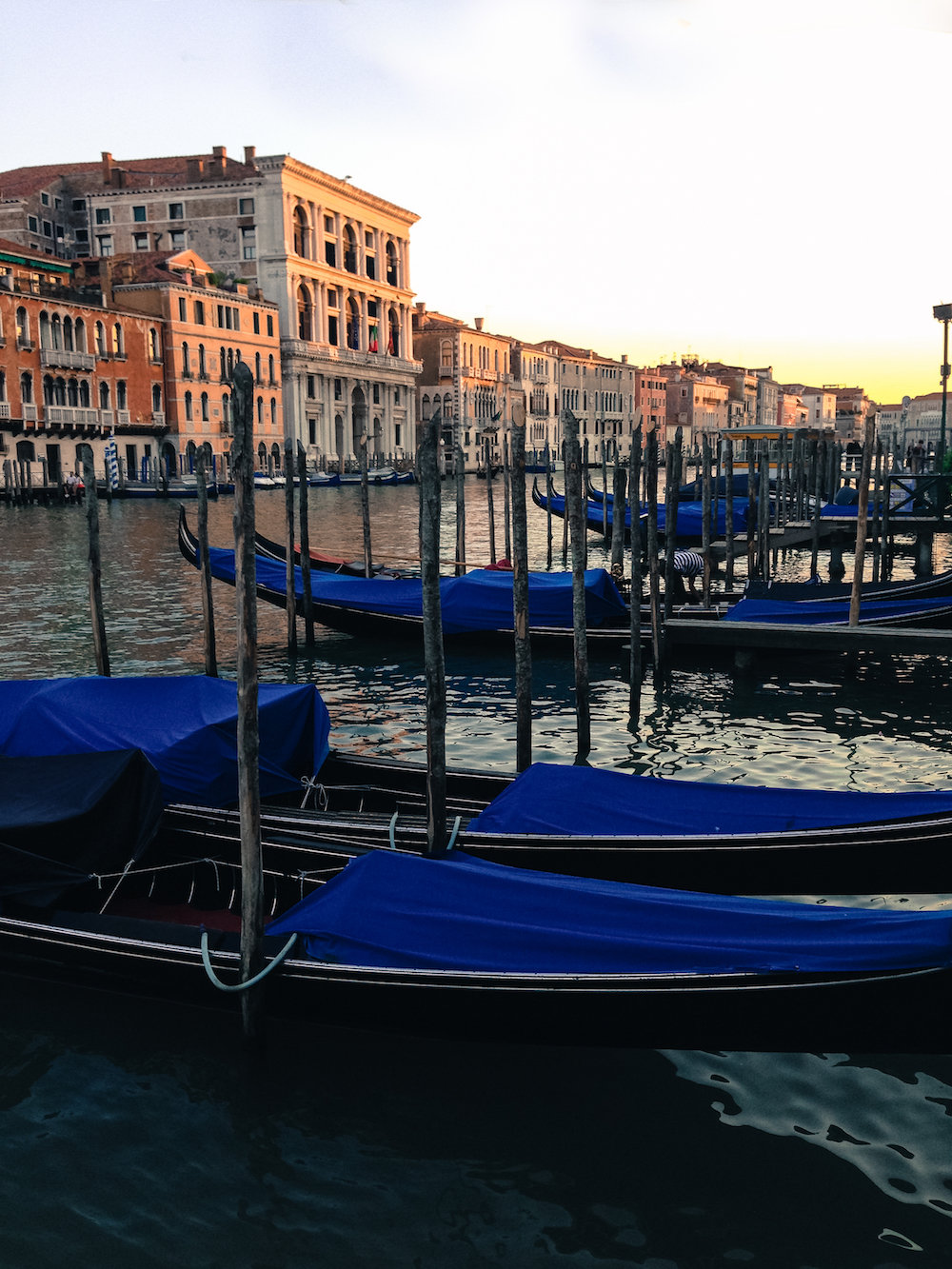 I was surprised when we ended up back at our palace, the heavy wooden doorway suddenly there before us when we rounded a sharp turn. We collected the rest of our group and went down for dinner to a tourist spot right on the Grand Canal. The food was simple – and fine – baked fish and pizza, pasta alla vongole scattered with clams like buckshot. But the unremarkable fare was tempered by the jewel-toned canal beside us sending up salt-tang and teeming with activity and energy – and that was truly remarkable.
Comments