Coming to Terms with History – A Trip to Greece
June 23, 2015
Growing up in the US, you have no real concept of history. Old is Washington chopping down the cherry tree, and ancient is the Pilgrims landing at Plymouth Rock. In Greece, old is the founding of Western civilization and ancient is a Neolithic human making pottery some 8,000 years ago on a rocky outcrop by the sea. Take that, George.
At the site of ancient Corinth, a city famous for getting some letters, you see the layers of history. You can walk along the centuries-old road, slick with pinkish rocks from 2,000 years of sandaled feet scraping it smooth. There's a Bronze Age grave and over that the Greek marketplace. The Romans built a fountain, and as BC chanced to AD, a little Byzantine church appeared. The city was razed a few times, and each time built back up again, always a little bit higher, the new burying the old.
Today, the materials we use for construction are too lasting for this archaeological strata effect. Our new cities aren't built on top of old ones, but integrated into them. Concrete has leveled out history. In Greece, too, it seems like history stops in ancient days. Unlike in Berlin, where the story starts with WWII and pummels into the East-West German divide, in Greece, the thread goes dark with the Byzantines. Yet somehow, somewhere along the line, modern Athens was born, as if a tired Zeus had spilled a shimmering pile of white Legos inside a ring of dusty green mountains.
Modern-day Greece is not without its real problems. On the way home from our tour to Delphi, the bus driver asked us if we could skip the bathroom break and just head straight to Athens. There was a demonstration planned, and she wanted to get us back before the roads closed. Was it dangerous? "There have been incidents," she replied.
Back at the hotel, the big glass entryway had already been covered by solid metal riot doors, and as we sat down to dinner in the hotel restaurant, metal grilles rolled down over the windows, leaving us in an eerie, tombish dusk. Our waitress chuckled as she told us about the last demonstration, where they'd rolled up the grilles too soon, and a wanton rioter had chucked a rock through the big glass window.
I thought back to our first day in Athens, when my brothers and I set off on a little exploration, and as we followed a large group of people down a street, were surprised to find ourselves in a drug park. A man walked past me clutching a syringe, and I followed his path from where we were walking in a steady stream of pedestrians to a line of addicts busy shooting up. We have our drug parks in Berlin, where if you're not there to buy, you're there to sell – but the complete indifference on everyone's part of this brazen public use, left us feeling shaken.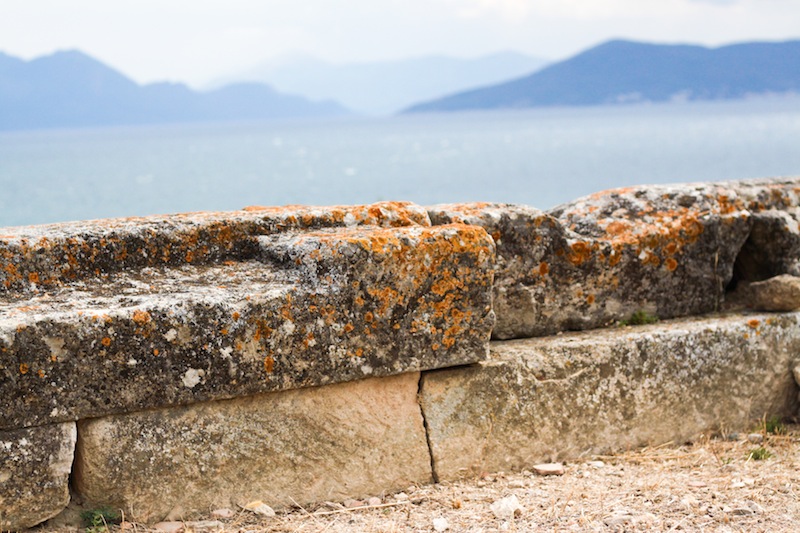 We continued climbing up the mountain, leaving the park behind and watching the stores get fancier and the houses cleaner. But it wasn't until we started climbing up a dirt path that we felt we'd left that Athens behind. The higher we climbed, the more of the city we could see – dense and white and seemingly eternal. Later, we found out, we'd stumbled up the highest point in Athens, from which we could see the Acropolis like a clean and noble beacon of a past that really wasn't any less complex.
Later that day, we wandered in the direction everyone had told us not to go – Omonia – to get to the National Archaeological Museum, and it seemed harmless on the way there, but on our way back, many of the stores had shuttered early for the evening. We stopped at a café and bought baklava, full of sticky-sweet walnuts dripping with honey. No danger there, except maybe wanting more.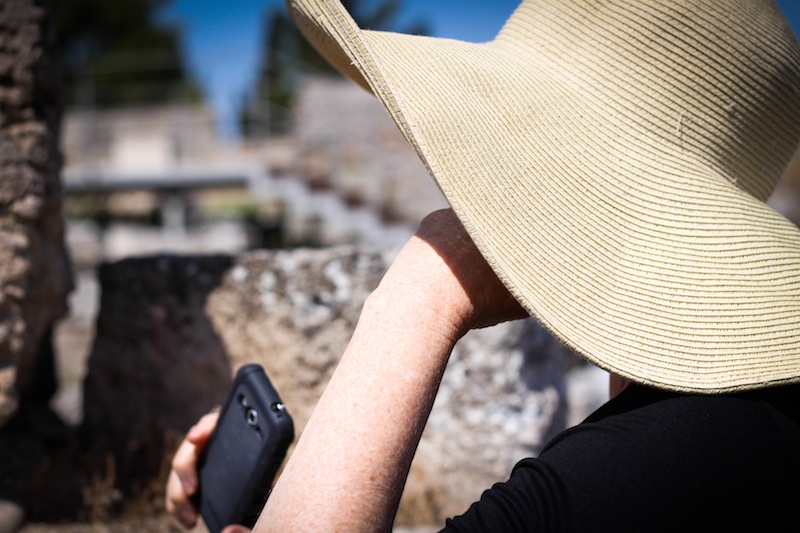 The food in Greece was… well… Let me put it diplomatically: We probably didn't go to the right places. The bread was usually stale, the sauces questionable, and everybody seemed to be serving pasta. The best meal we had was at the Greek version of Chilis. The menu was printed in fancy matte with big color pictures and cool typography. And if the appetizer special hadn't featured yogurt sauce on the fried zucchini twists, I'd have thought I was back home with the girls for margarita night.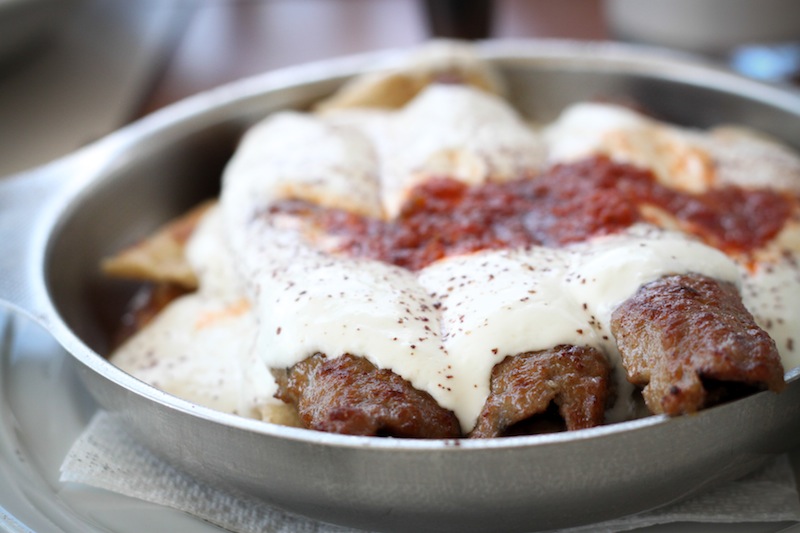 There were some standouts. The island of Aegina is famous for its pistachios, and all the trees were full of bright green bunches. We bought a big bag of roasted, salted nuts, and ate them as we clambered over the ruins. All our pockets full of shells. For the rest of the trip, we snacked on pistachios and freddocchinos – deliciously sweet and cold coffee frappes sold at every Athenian café. On the night of our barricade inside the hotel, I ordered a Greek salad, dense with ripe red tomatoes, salty olives, and sweet red onion.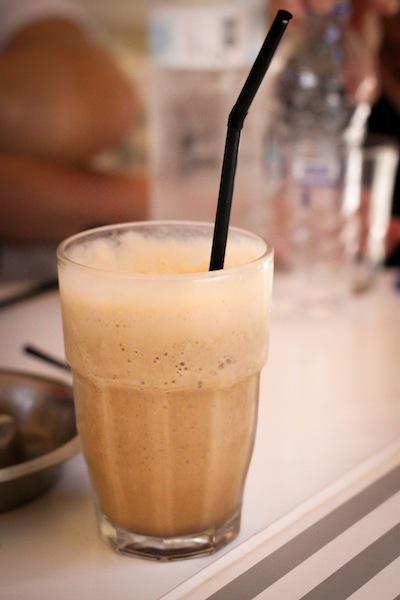 As a tourist, what you experience of a country is a bizarre compilation of the inauthentic glitter you're "supposed" to see, the strange places you stumble into, and the few people who cross your path. What is Athens really like? Every day, we discovered another facet of the city, and still what we saw was so small.
As the Oracle at Delphi, who was famous for giving advice that could be interpreted in equal and opposite ways, may have said, "Love the city not, hate it/Love the city, not hate it." And then again, like the old kings of ancient days, who knew the Oracle's advice was only as good as the knowledge they themselves possessed, maybe it's not about knowing a city, it's about living the history that unfolds and seeing where it takes you.
Comments