Currant Status: Ripe Red Currant Cake with Almond Meringue
June 17, 2014
I had approached the situation with misguided optimism. Upon waking this morning and like a sleep-stupored zombie wandering to the kitchen to make a cup of coffee and some toast, I snipped open the brand new bag of grounds just as I saw the word "decaf." Hoping for a placebo-like effect on my brain, I made a cup anyway, tossing grounds into the French press and dousing them with hot water. Mixing the strained coffee with a little fresh milk and sugar.
Oh, oh, oh what a horror. My eyes and my limbs lisping back into sleep. Heaviness settling into my bones. My fingers thudding on the keyboard as if there were little bricks attached to each one.
Oh, no, this would never do. Real coffee needed to be procured immediately. I grumbled my weary body onto my bike and slugged to the nearest grocery store to right the wrong.
Home again, I said good riddance to the failed morning and lay back down in bed. I'd restart the day. And when I woke up, I'd make a cake.
Status: 15 minutes later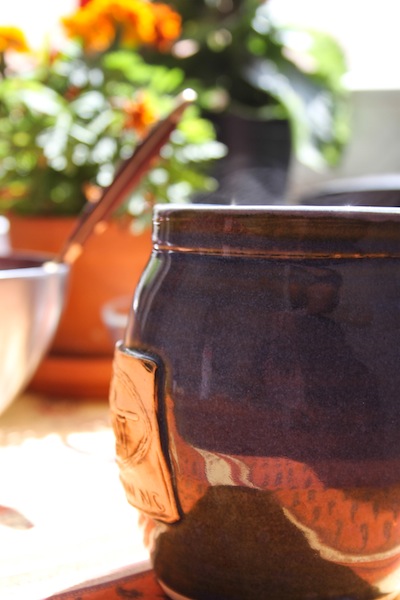 At least, we know that caffeine is real. I'm standing at the wooden bar in the kitchen, sipping a nice, strong (maybe overcompensatingly strong) cup of coffee and whipping up butter, powdered sugar, and an egg yolk into dough.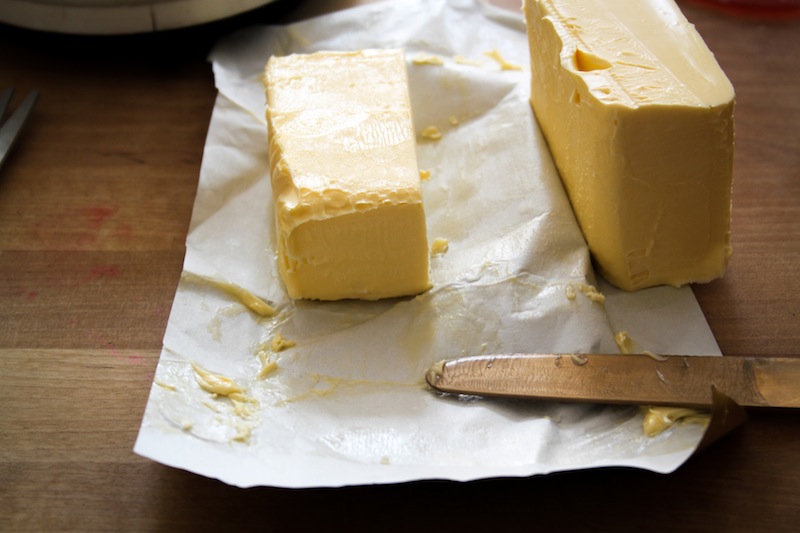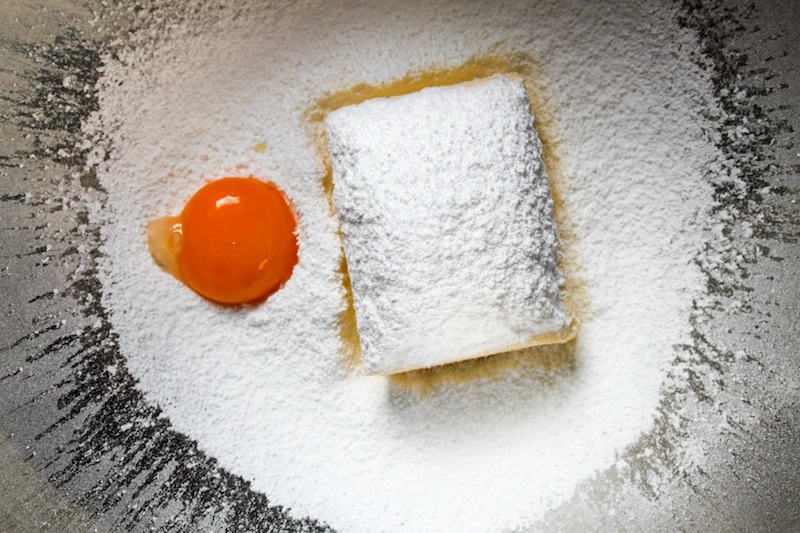 Yesterday, as Germany faced Portugal in far-off Brazil and the canons began to sound not long after, I was in a garden in Schöneberg picking currants. The bushes were full of ripe little fruits, clustered like grapes, with thin translucent skin bursting red. I filled my bag with one bunch after the other and still found branch upon branch hiding jeweled bunches of berries.
The vuvuzelas blared out into the balmy Berlin evening.
I grew up calling red currants Johannisbeeren, which is what they're called in German, and Germany being the only place I'd ever seen them. My grandfather lives along a little stream, and the fence there is always full of the bright berries in summertime alongside thick blackberries and sweet dark pink raspberries. When they were in season, someone would invariably make a cake to eat in the afternoon along with a pot of hot black coffee.
Now, I'm trying to recreate that cake. A shortbread crust, macerated currants and whipped meringue topping nutted with ground almonds. I'm not sure how successful my attempt will be, but it sure is pretty, especially when I get to the part where the currants are folded into peaked meringue and leave comet trails of pink in the white.
What emerges from the oven is beautiful. Smooth, light brown meringue split just so, so that a thin wisp of steam escapes.
Status: 1 hour later
I'm cutting into my cooled cake, and it clearly hasn't set. Soft red juice runs out from my knife cut as the meringue crackles into brittle pieces.
So much for the cake of my memory.
I slip the ring of the springform pan around the cake and tuck it back into the oven. I don't even know if you can or should do this to meringue, but I certainly can't eat what just came out of the oven, and those berries were far too beautiful to waste.
What follows is this: I burn the meringue after which I shatter its smooth surface and maul one of the corners so completely it looks like a meringue massacre.
Oh what, you expected a day that didn't start with a real cup of coffee to go seamlessly?
My poor little red currant cake makes a dozen or so trips in and out of the oven, now covered in aluminum foil so the meringue won't burn. I stab it with knives, I will it to set. Finally, I give up in exasperation and haul it out of the oven one last time and set it on the counter to cool.
The slice I cut puddings onto my plate. At least the crust is fine and firm. It may never win a beauty contest, but the flavors are all there. Buttery crust, gently sweet meringue, and the tart taste of currants that takes me back to the garden where I picked them brightly off the bush.
Ripe Red Currant Cake with Almond Meringue
In case you haven't figured it out yet, a currant is not a dried fruit that looks like a raisin (the only incarnation of "currant" I knew growing up), but is a small, tart red berry that grows in grape-like bunches. Don't use dried currants for this recipe. It would be awful. You'll need a springform cake pan, which is a round pan whose sides are removable. Almond meal can be purchased at health food stores. If you can't find vanilla sugar, granulated sugar is fine. And, if you read the story above, cooking times have been adjusted for setting the meringue properly. But you'll want to double check that your meringue has truly set during both parts of the baking process to avoid heartache.
3 cups (500 g) red currants
1 ½ tsp. vanilla sugar
10 ½ tbsp. (150 g) butter
¾ cup (75 g) + 1 tbsp. powdered sugar
1 egg yolk
1 ¾ cup (225 g) flour
2 tbsp. breadcrumbs (finely ground)
6 egg whites
Pinch of salt
1 ½ cup (325 g) sugar
Zest of 1 lemon
1 cup (100 g) almond meal
Mix currants with vanilla sugar and set aside.
Preheat oven to 325º F (160ºC). Cut out a round of baking paper to cover the bottom of your springform pan. Grease the sides with butter.
Make your crust: Mix butter, ¾ cups powdered sugar, and egg yolk with a handheld electric mixer on low speed until completely combined, but not more. Add flour and mix until a coarse grain forms. Use your hands to bring the dough together into a ball, then press it out into the springform pan pie-style. (The other option is to roll out the dough, but I find the dough a little too sticky for this.) Completely cover the bottom of the springform pan and create a 1-inch crust along the sides.
Roast breadcrumbs and 1 tbsp. powdered sugar in a pan until the breadcrumbs begin to brown. I recommend complete vigilance at this stage – before you know it, your sugar has caramelized and then there's a sticky mess in your skillet. Don't let this happen to you! After your breadcrumbs have slightly browned, remove from heat and allow to cool. Spread over the bottom crust in the springform pan.
Make meringue: Beat egg whites with a pinch of salt (easiest with a handheld electric mixer) until soft peaks form. Make sure that the bowl and beater are completely clean and dry, as dirt or water can cause your meringue to not peak correctly. Soft peaks are when you turn off the beaters, pull them out of the meringue, and the sweet little peak that forms softly falls back into the meringue like a Kewpie doll's curl.
Slowly add sugar as you continue to beat the meringue. Now your meringue should form hard peaks. Those tiny, foamy bubbles that you could still see in the soft peak stage should have become a thick, solid white substance. When you pull out the beater, the peak that forms should stay peaked.
Fold half of the meringue into the macerating berries, then spread the mixture evenly into the springform pan. Bake for 30 minutes on the middle rack or until the berries and meringue have set.
When you're nearing the 30 minute mark, fold almond meal and lemon zest into the remaining meringue. After taking the cake out of the oven, spread the nut-meringue mixture over the cake. Return to the oven and bake for another 30 minutes. If your meringue begins to brown but the cake hasn't set yet, cover it with aluminum foil.
Allow to cool completely before cutting and serving.
Comments