Zazdarovje!
July 8, 2013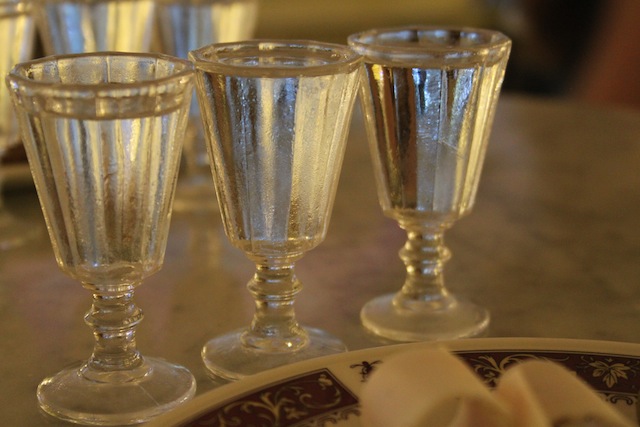 It was raining in St. Petersburg, and there were no street signs as David and I picked our way from Gorkovskaya Station to Pevchecky Street. Raindrops slowly wrecked the soft paper from our Lonely Planet pullout map as the station, which recalled a burnished bronze whale or a beached spaceship, receded around the curve of the road. It was more or less seven in the morning, and we had more or less slept in the airport that night.
Pevchecky St., whose location we'd more or less guessed since every map we'd looked at spelled it differently, would not be found, and our Russian, which was more or less nonexistent, was of no help. We were feeling very neither here nor there as we rounded another corner, past a street of gutted brick buildings draped in wafting blue plastic, when Pevchecky St. opened up before us. At least, we assumed so based on our ever-narrowing circles and multiple map cross-references. There were, of course, no street signs.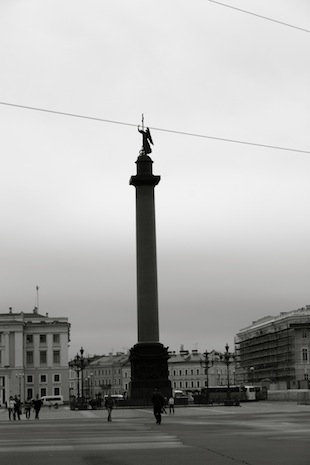 St. Petersburg itself is a city neither here nor there. A closer look at its prettily-knit pastel canals reveals chipping walls and white paint going gray. Its gold-gilt domes and churches are covered with plastic wrap, and a layer of scum rims the decorative ponds. But hidden behind these crumbling facades and cold Soviet structures is a legacy of lavish excess and an underground St. Petersburg that hides itself from tourists – hipster coffee shops and old world cafés, elegant speakeasies and fine art. Beneath the city, these divergent worlds collide. In the Avtovo Station, giant pillars covered in intricate crystal designs line the platform; on each pillar, a crystal hammer and sickle. History is layered.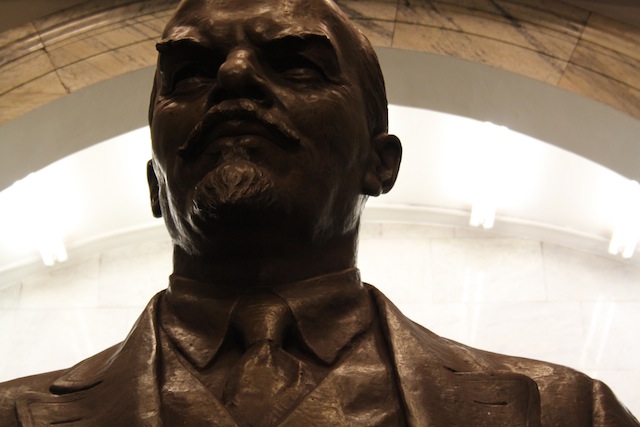 And food is hidden. The best food we found in St. Petersburg were in the most unexpected places. Halfway into a day-long walking tour, convinced I was about to die without caffeine, we stopped at the crumbling doorway of a kafe with half the letters missing – but inside was a spacious coffee shop, a long wooden table covered in MacBooks and baristas pulling carefully foamed cappuccinos. There was that tacky little beer hall where the menus and tables were sticky with beer, but the tiny Russian dumplings called pelmini were richly stuffed with pork and garlic broth. And in the Russian Vodka Museum, where there may or may not have been any tours in English and all the signs were definitely in Russian, there was a small tasting at the end of what would have been the tour. Between oversized shots of vodka which slid like cold smoke down our throats, we nibbled on traditional Russian drinking snacks – thin slices of grainy bread with mustard and pork fat or pickled herring and raw onion with a giant, juicy pickle.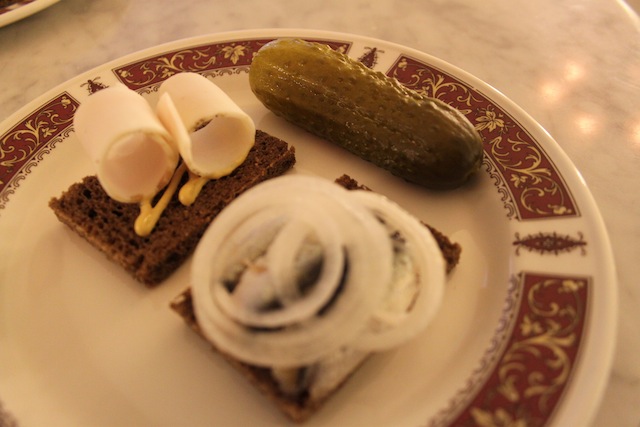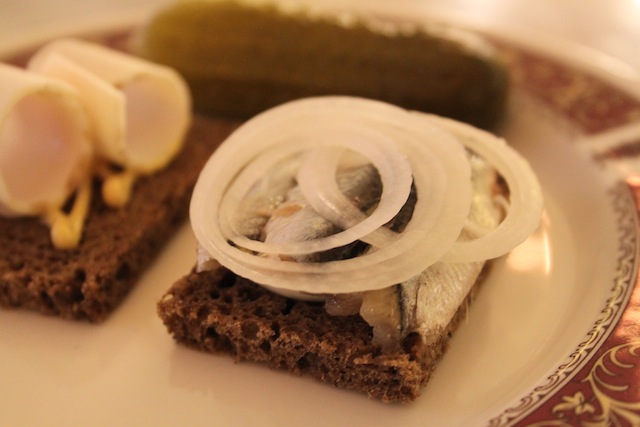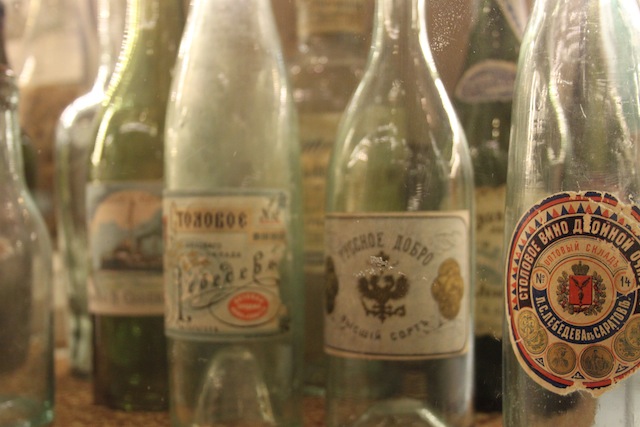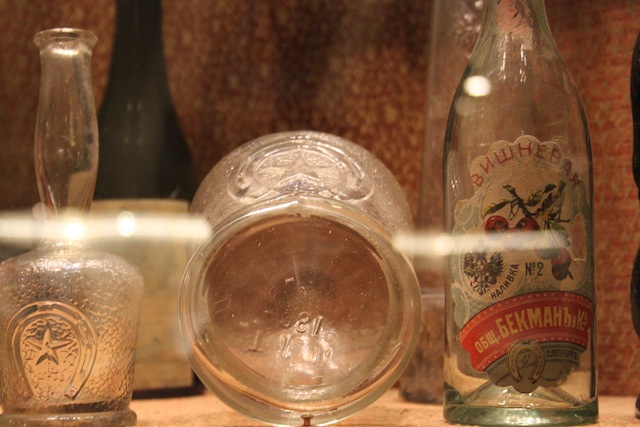 When traveling in a country whose language you don't speak and whose letters leave your guesses moot, it's important to develop a certain laissez faire, a where-my-feet-shall-lead attitude to carry you where you may or may not have intended to go. Once, without meaning to, we found a prince's garden we'd been looking for everywhere but where we were. In the hermitage, we stumbled upon strange rooms in unmarked hallways with gold-worked walls. And our last night in St. Petersburg was a blind whirl through the city with our Airbnb hosts – one a DJ, the other a chef – who took us from a secret basement gin bar to an outdoor dance club outside of the city where the winner of this year's cocktail championship in Amsterdam mixed us champagne drinks and we danced to funk until our flight left at 5:30 in the morning.
A city that's neither here nor there is not so bad, if your own goals are rather goalless. If you don't mind walking or discovering or being open to something strange. Like a burst of lilac in an empty park, perfectly stuffed pastries, or the sight of a bridge upended in the middle of the night as ships slink past on an inky river.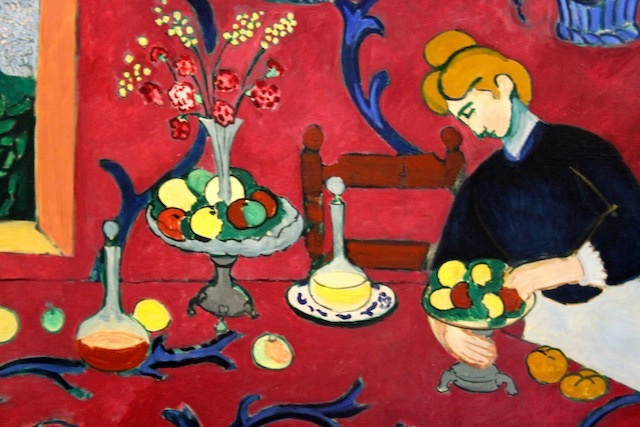 Comments