All Roads Lead to the Marais
December 4, 2011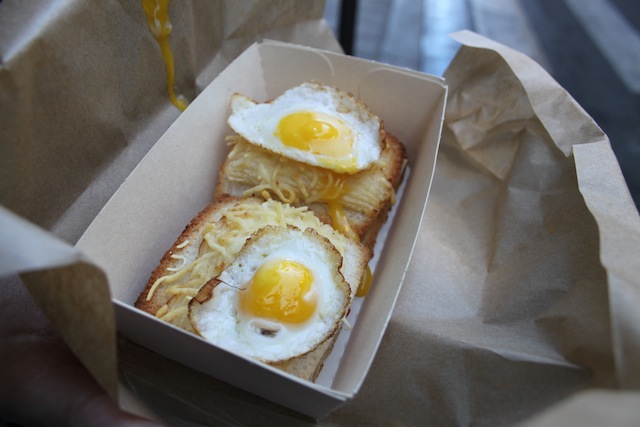 "Have you ever noticed the farting sound the doors to the metro make as they're closing?" Jamie says to me as we step into the train heading south from the antique markets at Porte de Clignancourt. I hadn't – but now it's all I hear. Soft little train tufts.
We finally felt comfortable in Paris. It had taken a while. First, there were the overwhelming tourists. And because of the overwhelming tourists, there were far too many underwhelming restaurants. Our first few days in Paris, I'd found myself disappointed. Untoasted slices of bread with dry paté for seven euros? Heavily salted, monochromatic beef bourgingnon for nine? A cappuccino for five fifty?  Kidding, right? We'd discovered a few gems – miniature croque madames carefully wrapped in brown paper, tight little cups of espresso over whose thin white lips we watched fashion's finest stroll by, fluorescent macaroons with silky fillings – but our edible despondency was apparent.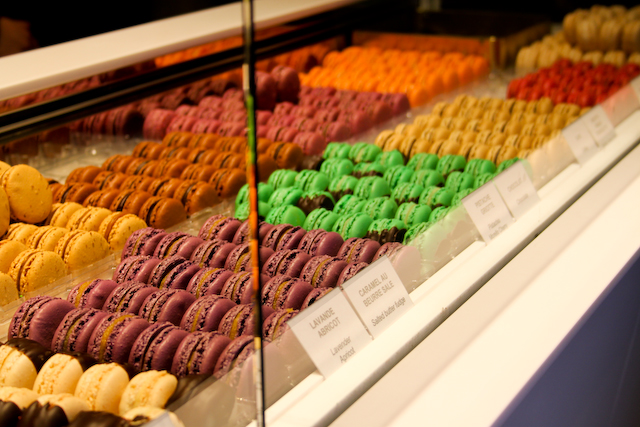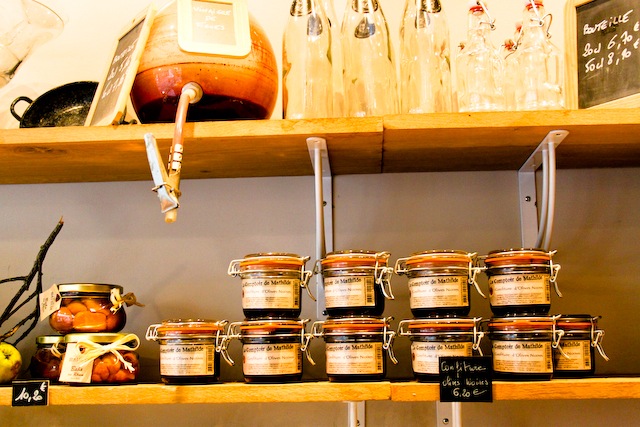 Until the day before, when we'd walked across all of Paris, through the Latin Quarter and along the wide banks of the Seine, up to the top of the Eiffel Tower, and then up, over, and around the winding streets of Montmartre.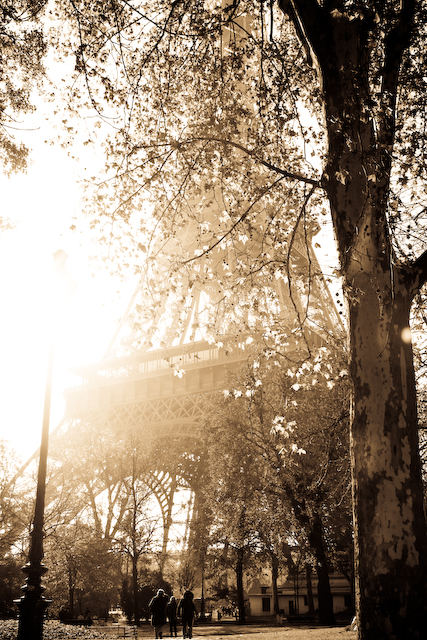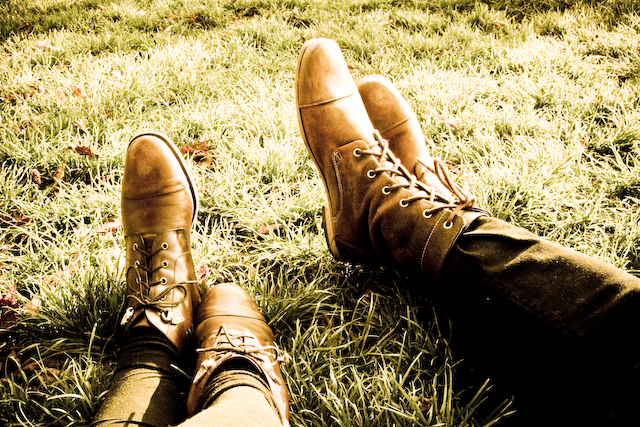 We sat on a small, grassy knoll just beneath Sacre-Coeur, Jamie sleeping off his jetlag. I watched lovers walk by, watched the women in stilettos, the baby buggies, the tourists with their tripods, the woman in the pink hat singing opera. A flock of pigeons landed beside us in a cooing frenzy and just as quickly fluttered off, the shock of air from their wings ruffling my hair. Parts of the Pompidou glinted through the haze like slipping silver fish. The light like rose water and creamsicles.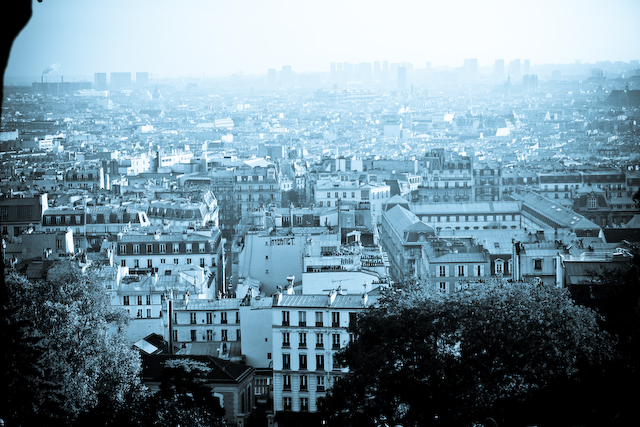 Paris, unfurling from the top of Sacre-Coeur. Domes and spires and hedges of tetris-packed buildings rolling out like a concrete sea. Even in the absence of a lover, the city was a big, white heart. Explorable, open, tender, full of secrets. I love Paris.
The first time I came to Paris, I was fifteen. I loved it then, too. Loved the city Victor Hugo so ferociously describes, loved the escargots and the fast-paced walking, the white bridges, and baubled shop windows. I came back to Paris when I was eighteen, on a trip across Europe with my best girlfriend and four boys. It was a very different trip – we stayed in a hostel in Montmartre, drank lots of red wine, marched up and down the Champs Elysées as if we meant to conquor it. But it was still love. This trip, my relationship was more complicated.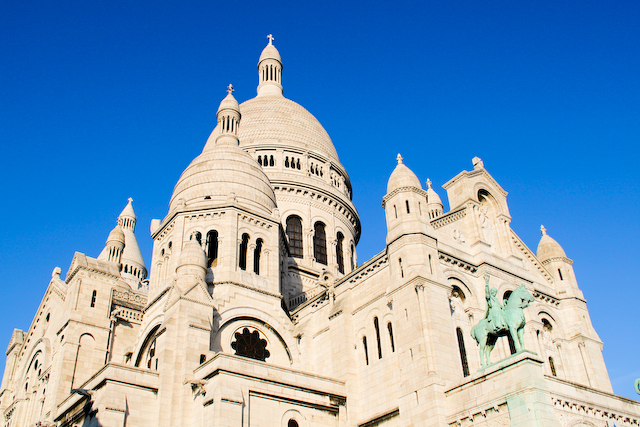 Cities are like lovers. I'm dating Berlin and in love with New York. In comparison, Paris almost seems like a sordid seaside love affair. Like revisiting an ex years down the road, when you've both changed and yet somehow expect your relationship to pick up where it once left off. You almost need to see Paris through the eyes of a local in active relationship with the city – like meeting up with an ex and saying, "Oh you're married now" – a twinge of jelousy, remorse, longing – and then, perhaps, learning to love on another plane.
Thank God for JP. I'd met him about a year ago when I was working at the Urban Outfitters in SoHo. I'd shown him around Williamsburg, recommended a few good places to eat and thrift in Bushwick, but after that we really hadn't kept in touch more than the occasional Facebook hello. But he'd offered to show me Paris if I ever came that way. I'm a taker-up-on-offers-er. And he obliged. Our first night in town, he took us out in the Marais, to La Perle, a small bar which swelled with Parisians as the night wore on, and then to an even smaller bar with cramped ceilings, dim yellow light, and ironwork grille around the stairs.
The next night, we met near Place Clichy at a local restaurant for a shared plate of charcuterie, cheese, and bread. We shared a bottle of white wine and sat, cramped in a window seat at a long wooden table, taking in the burble of French around us. Oh the French, the French! I love this language – and I loved unleashing it on the locals, making them have long, gesture-rich conversations with me about shoes, food, weather, anything for which I had the vocab set from the six years I took French in school. Six years ago, let me add.
We breathed a sigh of relief, sitting in that restaurant, slipping into the noise around us. I'd almost lost hope that Paris had any real pockets left. Even when you're a tourist, you don't want to be around tourists.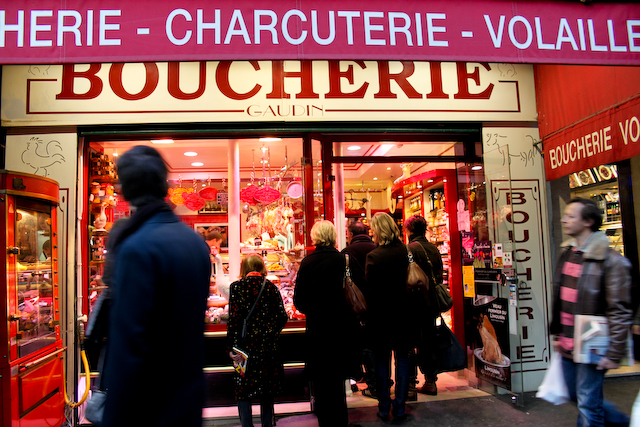 It was our turning point. Later that night, we met up with a New York friend at Les Étages, a small bar, furnished like a boho-chic living room with cushiony chairs and Christmas lights and then had a late-night snack of fried potatoes at Les Philosophes down the road. It would seem we were drawn to the Marais like moths. Akiko and I headed off to Social Club – David Lynch's Parisian dance club – where, surrounded by beautiful Parisian men and women, we danced until the trains started running again at five. (Jamie still sleeping off his jetlag.) The next day, walking around the Marais (again), window shopping, discovering the most magnificent pastry – une cigar, doughy marzipan wrapped in honey-drenched phyllo – at a Jewish bakery, people watching at brunch. And then, late at night, finding a real Parisian bar in our neighborhood near the Rue Mouffetard and sharing a carafe of wine, later wandering into a hookah lounge, drinking pot after pot of the most delicious mint tea as smoke hazed around us.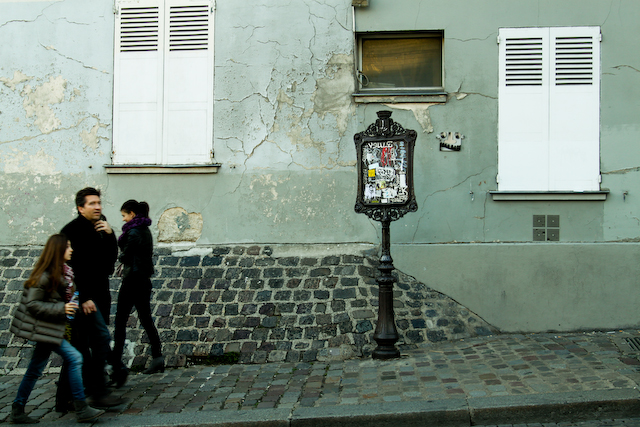 It took a while to find this Paris. Maybe the city had changed – I really couldn't remember this many tourists, or the prices being this expensive. But more probably, it was that I had grown apart from the city. Estranged lovers. Finding each other. And though Paris had disappointed me a few times (being jilted when you least expect it always hurts…), I thought back to the hilltop under Sacre-Coeur, where all of Paris promised herself to me.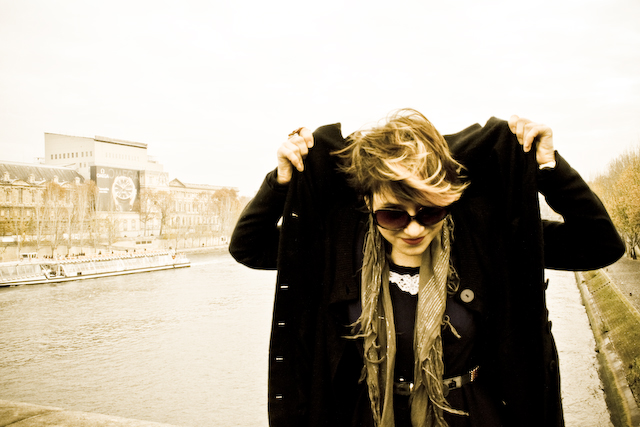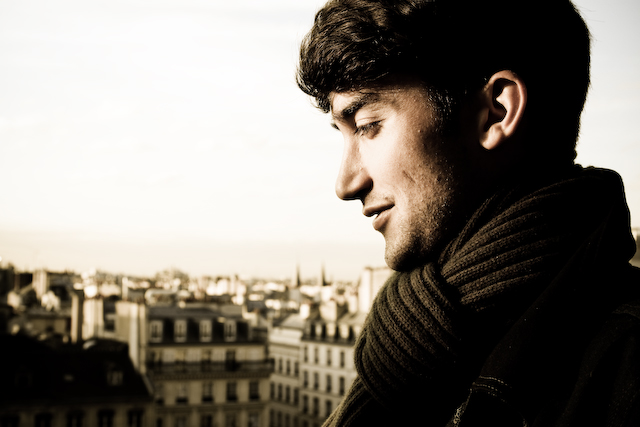 Our last day, a quiet Monday, we walked from our hostel in the Latin Quarter through sloping, white, clean-swept streets, along the sunlight-laced Seine, past Hugo's Notre Dame, and into our Marais. We'd been to the Marais every day of the trip, and still, we found ourselves drawn to this area more than any other. And making a connection with at least one part of Paris made it feel to us a more real place. Less bombarded with tourists – a city we could love, a place we could live. We bought falafels for five euros and ate them in an alley, yogurt and garlic mixing with vinegar and juicing down our hands as we bit into slick strips of eggplant, warm, fragrant falafel bits, onion and cabbage.
I bought another cigar, we crossed the Seine one last time, and then we headed for the airport, got on a plane, and flew back to Berlin, home.
Comments