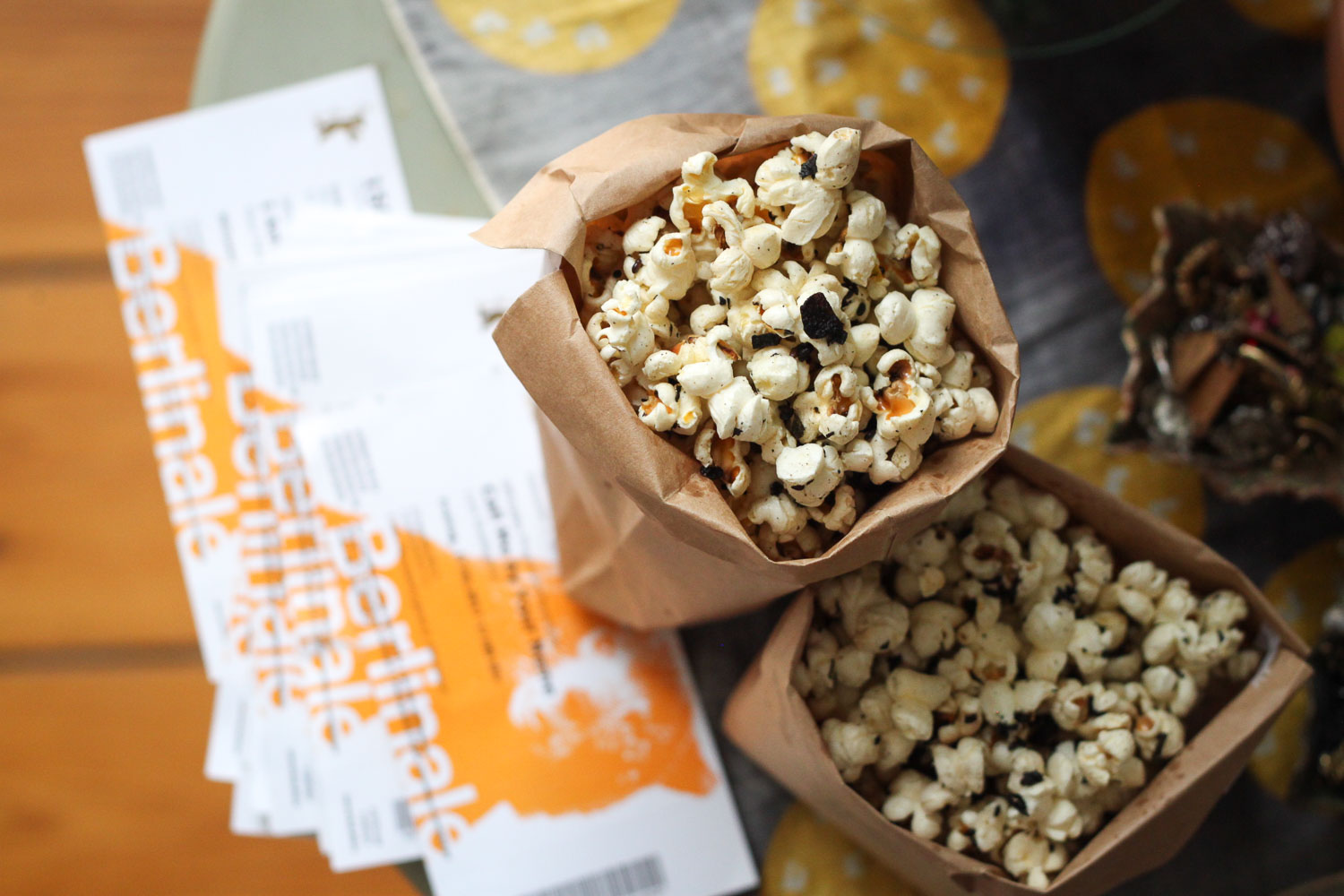 How can I describe the way it feels when this movie marathon comes to an end, the way my fingers linger over the last ritual unpacking of the bag, the flinging of ticket stubs and loose papers onto the desk. The slow, deep gulps of water salving a week's worth of harried dehydration, and how I sink down onto the couch to tally up the week's report of good, bad, and indifferent.
It's especially as the Berlinale whirls to its inevitable conclusion that I feel that I myself am in a film. I see with a cinematic eye. Even now, as I hunch over my desk to quickly jot this paragraph down, I see how the camera pans in on my fingers, the gentle, white glow of the laptop screen in the dark, the soft tap-tap-tap of my pointer finger on the keys as I think of what to write next. I bite my lip self-consciously to show the audience that I am thinking. The camera picks up the sound of the children in the adjacent apartment, laughing, and the clink of dinner dishes. The scene is set.
The feeling is especially strong as I walk from place to place, which, in the past week and a half, has meant: from theater to theater. Then, my mind's-eye-camera zooms out across Berlin's blocky, boxy rows of apartment buildings, streets lined with naked trees rattling twiggy fingers in the wind. I hear the click of my boots on the concrete, catch the flick of my eyes upwards as I wait for the traffic signal to change. I reach into my bag and pull out my wallet, slipping the fat wad of tickets between my fingers to check where I'm going next and what time I need to be there. When you're watching up to five films a day, it's easy to lose track. » Continue reading this post...