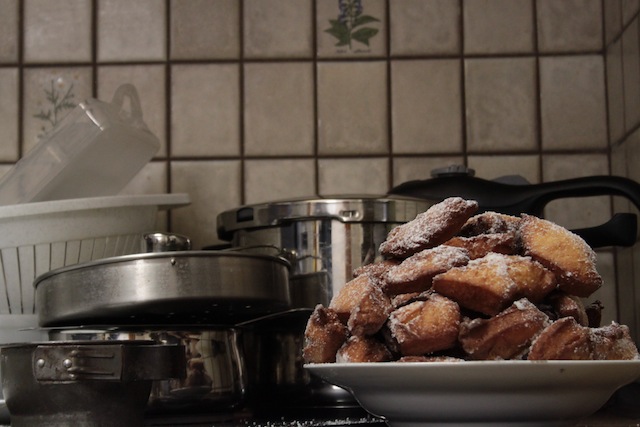 There's been a lot of yeast dough in my life lately. First there were Fasnet's cakes, then I made donuts. Ok. So there were two instances of yeast dough in my life. But two yeast doughs within weeks of each other is more yeast dough than usually makes an appearance.
There's something incredibly soothing about yeast dough. It takes time. And I think we spend far too little time taking time. What I mean is, I read this book called Momo, by Michael Ende (yes, yes, the very same Neverending Story mastermind) when I was living in New York, spending a lot of time regularly hyperventilating about how there wasn't enough time.
Momo is a book about time and how humans construct it cleverly disguised as a children's story. The sweeper tells Momo, "it's like this. Sometimes, when you've a very long street ahead of you, you think how terribly long it is and feel sure you'll never get it swept. And then you start to hurry. You work faster and faster and every time you look up there seems to be just as much left to sweep as before, and you try even harder, and you panic, and in the end you're out of breath and have to stop – and still the street stretches away in front of you."
I read that and I thought, Oh my God. Momo knows my life.
There's this moment in the book where the grey men, bankers of time, visit each of the townspeople and convince them to put their spare time in a savings account. And when the people wonder how to save time, the grey men tell them, you know how to save time – spend 15 minutes less on each haircut you give or don't drive all the way to the nursing home to eat with your mother –
I read that and I thought, My life is full of grey men. » Continue reading this post...