I know I swore I'd never can another fruit. And then along came a big bag of apples, plucked straight from the tree, and I couldn't just let them rot.
I've never been much of an apple person. I think they're a little boring as fruits go – a little too uniformly sweet, too big to nibble on, too much chewing to do. But apples feel like a harbinger of the fall, of cooler, crisper days, of waiting for the school bus and new sweaters, of cinnamon sticks and pie and holidays.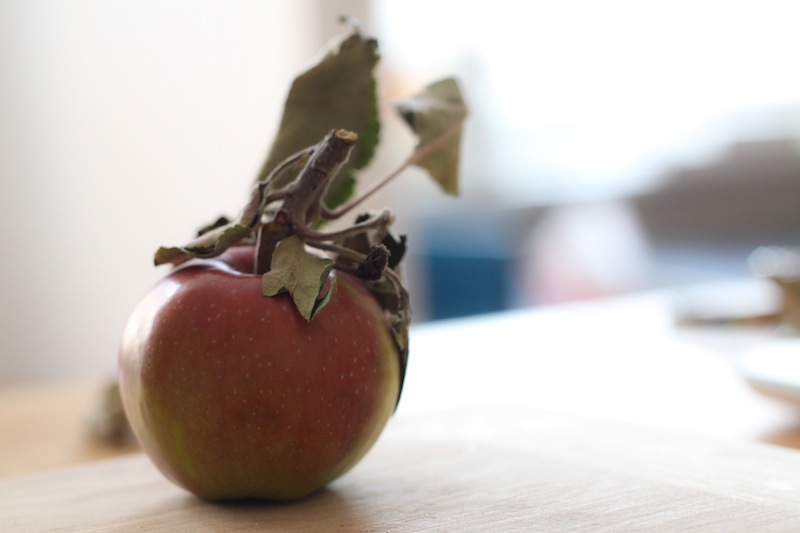 I grew up in apple country. Not far from where we lived, the roads started undulating like a kiddie coaster, curving through fog-stained fields full of gnarled fruit trees and corn. We bought our apples from a stand along the road which sold fresh peaches and blueberries – whatever was in season – along with homemade pickles and preserves. And every fall, there was the Apple Harvest Festival, a sweet-smelling country fair with bluegrass music and whole pigs roasting on spits. Mouths full of apples, of course.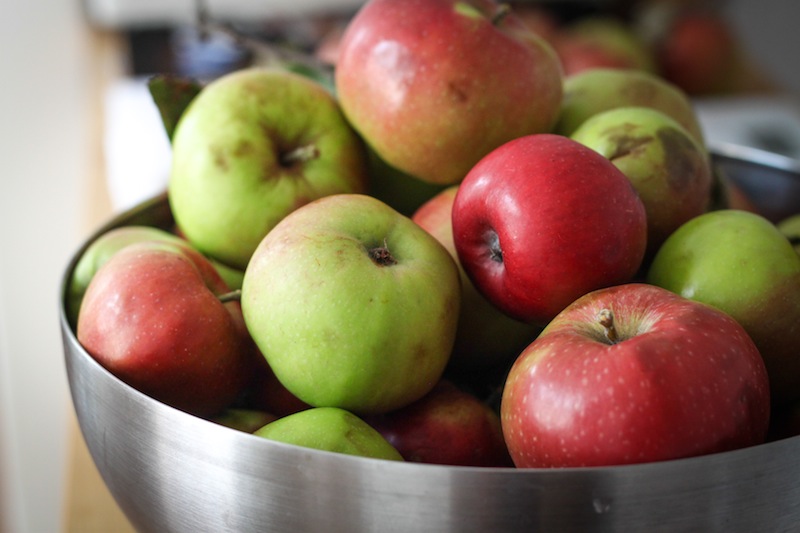 I have a very vivid memory of the festival. It must be a composite, because I'm sure we went more than just the once, but in my mind it's that one long day in the clear, blue fall. I remember an apple fritter pulled from a vat of boiling oil, soft and doughy and covered in powdered sugar. I remember sitting on a hay bale and watching a play whose plot points I can no longer recall though I can still feel the scratchy hay poking through my thin leggings and the straw sticking out from a scarecrow's shirt beside me.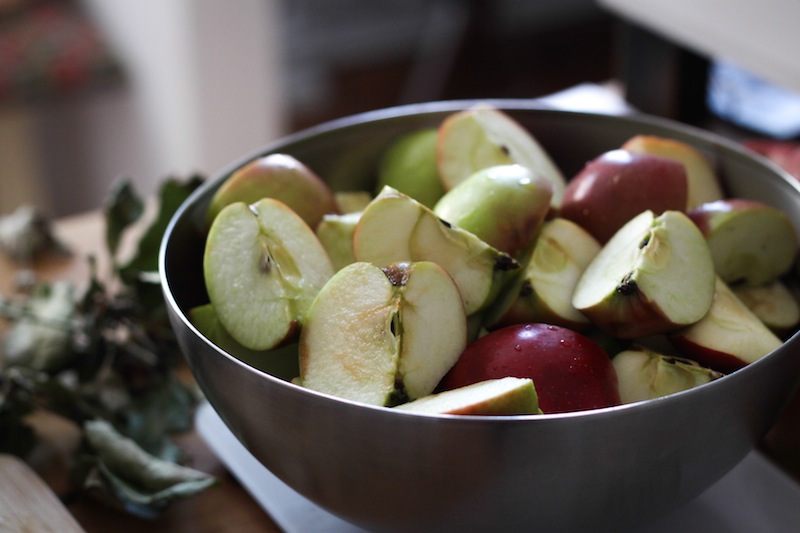 I know there were tractors on display and squat ponies walking around and around the corral with children on their backs. » Continue reading this post...